Veneers – Minot, MD
We Can Give Your Smile a Complete Makeover
When someone takes out their phone to snap a picture, do you instinctively smile with your mouth closed? Do you automatically cover your mouth when you laugh in public? If you have imperfect teeth, these are common habits. Here at Souris Valley Dental Group, we believe everyone should be proud to show off their pearly whites. That's why we offer a comprehensive cosmetic dentistry service called veneers. No matter what aesthetic flaws plague your smile, our skilled dentists can use veneers to give you the smile of your dreams in just two appointments.
Why Choose Souris Valley Dental Group for Veneers?
Long-Lasting, Metal-Free Solution
Correct Several Aesthetic Imperfections at Once
See Your Smile First with Digital Imaging
What Are Veneers?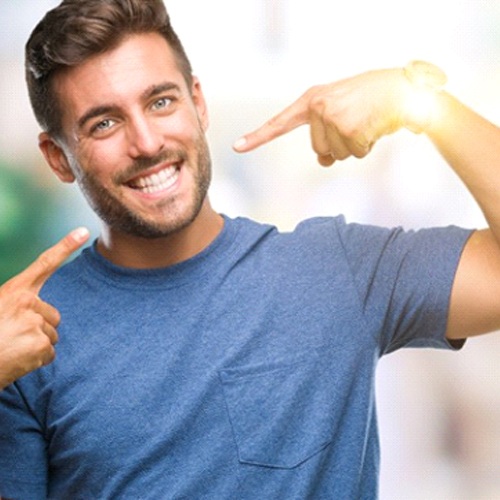 Veneers are ultra-thin ceramic shells that are bonded to the front-facing surfaces of your teeth. They act as little "masks" to conceal virtually any flaws you may have in your smile, such as:
Chipped or cracked enamel
Misshapen, short, or stubby teeth
Stubborn stains that don't respond to teeth whitening treatment
Minor gaps between teeth
Slightly rotated or crooked teeth
Benefits of Veneers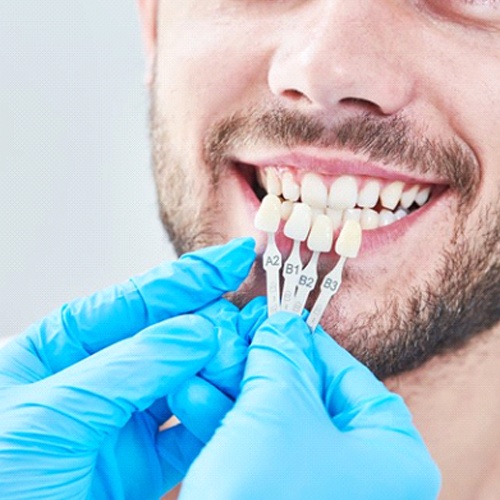 In addition to being versatile enough to give your teeth an effortlessly perfect appearance, veneers offer other advantages, including:
Dental porcelain is not as porous as enamel, so your veneers won't stain as easily as your natural teeth.
Veneers are durable enough to withstand several years of daily wear and tear from chewing.
They are able to reflect light in exactly the same way as enamel. Each veneer is also personalized to mimic the rest of your teeth. As a result, they'll look like a perfectly natural part of your smile.
The Process of Getting Veneers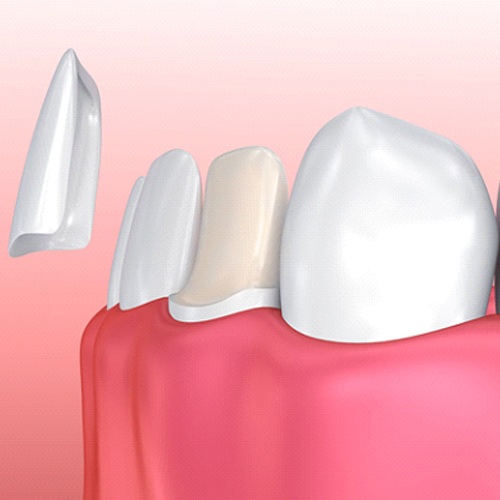 After your cosmetic dentist in Minot has determined that veneers are the best way to revamp your smile, the process takes just two quick visits to our office. During the first appointment, a thin sliver of enamel is removed from the teeth that will receive the veneers. This step ensures there is ample room in your mouth and the veneers won't stick out. We then capture impressions of your teeth and send them to a dental lab. A team of professional ceramists begins designing your veneers to our exact specifications. In the meantime, we can place temporary veneers to let you take your new and improved smile for a test drive.
A few weeks later, when the final veneers have arrived at our office, we'll permanently cement them into place. In as little as two appointments, you can attain the perfect smile you deserve!
Achieve Your Dream Smile Today!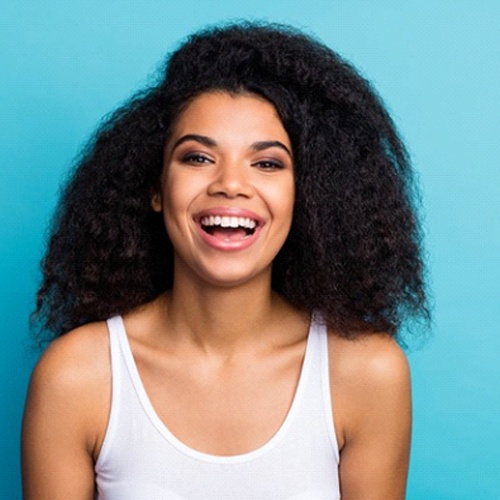 Don't let dental flaws hinder your confidence any longer. Souris Valley is a great place to get veneers done and fully transform your smile. Contact us today to schedule a veneers consultation with your dentist in Minot.