Veneers – Minot, MD
We Can Give Your Smile a Complete Makeover
When someone takes out their phone to snap a picture, do you instinctively smile with your mouth closed? Do you automatically cover your mouth when you laugh in public? If you have imperfect teeth, these are common habits. Here at Souris Valley Dental Group, we believe everyone should be proud to show off their pearly whites. That's why we offer a comprehensive cosmetic dentistry service called veneers. No matter what aesthetic flaws plague your smile, our skilled dentists can use veneers to give you the smile of your dreams in just two appointments.
Why Choose Souris Valley Dental Group for Veneers?
Long-Lasting, Metal-Free Solution
Correct Several Aesthetic Imperfections at Once
See Your Smile First with Digital Imaging
What Are Veneers?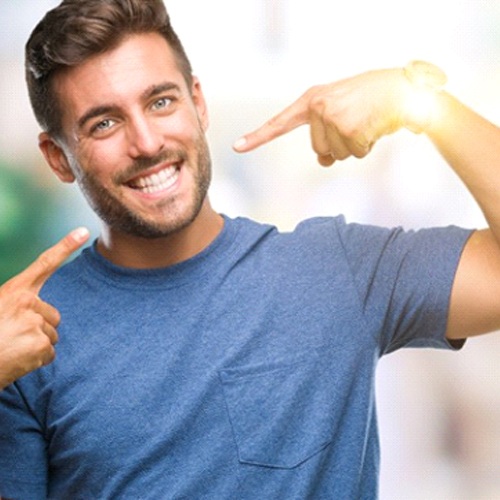 Veneers are ultra-thin ceramic shells that are bonded to the front-facing surfaces of your teeth. They act as little "masks" to conceal virtually any flaws you may have in your smile, such as:
Chipped or cracked enamel
Misshapen, short, or stubby teeth
Stubborn stains that don't respond to teeth whitening treatment
Minor gaps between teeth
Slightly rotated or crooked teeth
Benefits of Veneers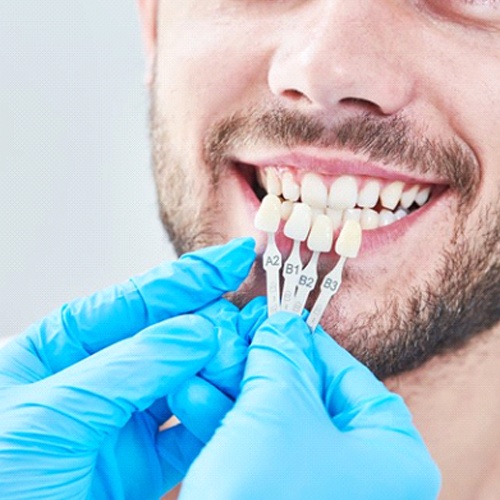 In addition to being versatile enough to give your teeth an effortlessly perfect appearance, veneers offer other advantages, including:
Dental porcelain is not as porous as enamel, so your veneers won't stain as easily as your natural teeth.
Veneers are durable enough to withstand several years of daily wear and tear from chewing.
They are able to reflect light in exactly the same way as enamel. Each veneer is also personalized to mimic the rest of your teeth. As a result, they'll look like a perfectly natural part of your smile.
The Process of Getting Veneers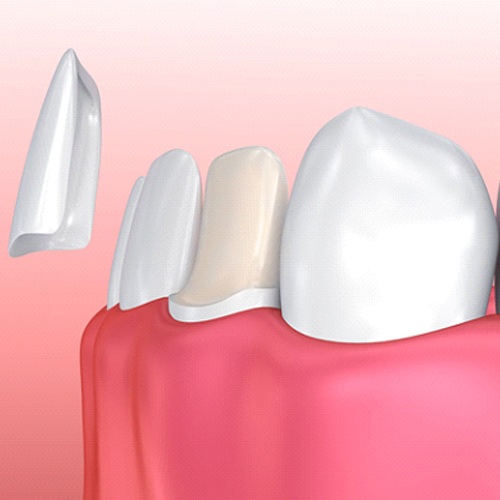 After your cosmetic dentist in Minot has determined that veneers are the best way to revamp your smile, the process takes just two quick visits to our office. During the first appointment, a thin sliver of enamel is removed from the teeth that will receive the veneers. This step ensures there is ample room in your mouth and the veneers won't stick out. We then capture impressions of your teeth and send them to a dental lab. A team of professional ceramists begins designing your veneers to our exact specifications. In the meantime, we can place temporary veneers to let you take your new and improved smile for a test drive.
A few weeks later, when the final veneers have arrived at our office, we'll permanently cement them into place. In as little as two appointments, you can attain the perfect smile you deserve!
Understanding the Cost of Veneers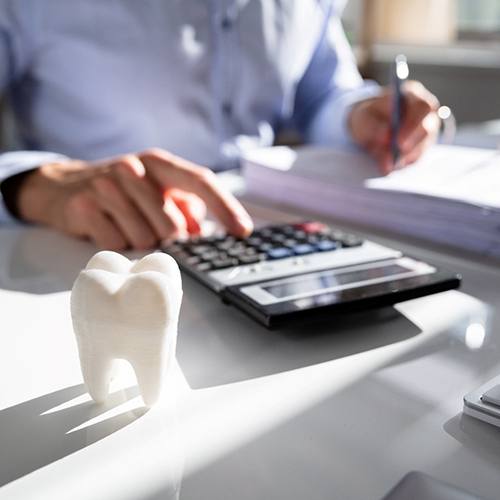 Are you tired of hiding your teeth every time you speak, smile, or laugh? You may be considering cosmetic dentistry. Because there are so many options to choose from, it's incredibly important that you take the time to do your research before making a commitment. One way to determine whether or not getting veneers in Minot is right for you is by understanding the cost of treatment. To help you out, our team at Souris Valley Dental Group explains how veneers compare to other cosmetic services.
Cost vs. Cosmetic Dentistry: What's Right for Me?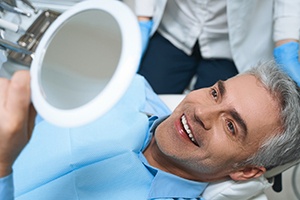 Porcelain veneers are one of the most popular cosmetic solutions available today. However, it's still a good idea to explore all your options as each one can help you achieve beautiful, long-lasting results at different price points. Here's what you can expect from the following services:
Veneers – Even though is option is more expensive than others, it's the easiest and quickest way to transform many different aspects of your smile at once. In just a few short appointments, you can enjoy a flawless new grin for over a decade with proper care!
Dental Bonding – If you have minor flaws in your teeth, dental bonding may be the ideal solution for you. It's affordable, fast, and effective! However, the treatment will have to be redone every few years.
Teeth Whitening – Are you simply looking to improve the color of your smile? Professional whitening treatment is a trusted solution that can brighten your pearly whites in no time. Even though it's relatively fast and inexpensive, it'll only help with tooth color – not the shape or position of your teeth.
Invisalign – Orthodontic treatment is the ideal solution for crooked or misaligned teeth. Invisalign uses a series of clear aligners to move teeth into more ideal positions. Keep in mind that you may end up paying several thousands of dollars, which is quite costly for something that can't change the actual shape or color of your teeth.
How to Make Veneers Affordable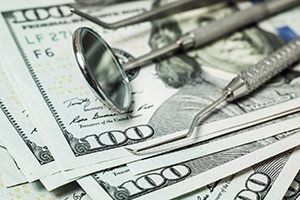 Since porcelain veneers are a form of cosmetic dentistry, they're not covered by dental insurance. Generally, you only receive coverage for dental work that's considered medically necessary. That means if you want to get veneers in Minot, you'll need to find an alternative way to pay for treatment.
Fortunately, we offer additional financing options to make dental bills much easier to manage. Here's what's available:
CareCredit Financing – With this option, you can split up the total cost of your treatment into smaller, budget-friendly monthly installments. You can choose from several low-to-no interest plans and find one that fits your budget perfectly.
Souris Valley Perks Program – For a small annual fee, you can enjoy a 15% discount on all forms of treatment, including cosmetic services! Enrollment is quick and easy – you can use your benefits immediately!
Care2Share Referral Program – If you refer one of your friends or loved ones to our dental office, you can earn credit towards any of the services we offer.
Are you ready to start working towards the smile of your dreams? Contact us and schedule a consultation today. Our team will explain your options and work with you to create a payment plan that suits your budget!
Veneers FAQs
If you're ready to achieve the confident smile you deserve, you might be a candidate for porcelain veneers in Minot; however, you might have a few concerns before you're ready to commit to the procedure. There isn't any reason to worry. Here are the answers to a few of the top questions that patients ask us about veneers.
Are veneers permanent?
Veneers are not permanent because they will need to be replaced eventually. Unfortunately, they aren't considered reversible either since a small amount of enamel will need to be etched to ensure your veneers sit flush on your teeth. Once your enamel is removed, it will not grow back if your veneers are taken off your teeth. As a result, your teeth will always need to be covered by restorations, like crowns or veneers.
Is there anything I can't eat with veneers?
Although veneers are thinner than ever, they are very durable, so you'll be able to enjoy many of your favorite foods after you've received your final restorations. While your temporary veneers are in place, your cosmetic dentist in Minot recommends skipping any hard foods, like raw fruits and vegetables or ice. You'll also want to avoid any sticky foods that might pull your veneers off your teeth. Since your temporary restorations aren't made of porcelain, they won't be stain-resistant. We suggest limiting your consumption of darkly pigmented foods or drinks to prevent discoloration. After you return to our office to have your final veneers bonded to your teeth, you can resume your normal diet, but it's a good idea to still avoid foods that are overly hard or sticky. If your teeth are sensitive after your treatment, stay away from foods and drinks that are hot or cold until your discomfort subsides. To preserve the longevity of your new smile, limit your alcohol consumption to ensure it doesn't weaken the bonding material between your veneers and enamel.
How many veneers will I need?
It is possible to bond a veneer to a single tooth, such as to fix a chip, but we often recommend more than one. The overall goal of the treatment is to improve the appearance of your smile; therefore, you will likely need 6 to 8 veneers. Some patients may require as many as 10 or 12 to achieve the results they want. During your initial consultation, we'll evaluate your smile and learn more about your goals to determine the number of veneers you'll need.
Can dental insurance cover veneers?
Veneers are an elective procedure, so it's rare for dental insurance to cover their cost, but there are some exceptions. If they are medically necessary, such as when replacing veneers, you may be able to use your coverage to offset the amount you need to pay. We'll work on your behalf with your insurance carrier to maximize your benefits to lower your out-of-pocket cost. If there's any remaining balance, we offer several solutions to keep your new smile affordable, like third-party financing.
Achieve Your Dream Smile Today!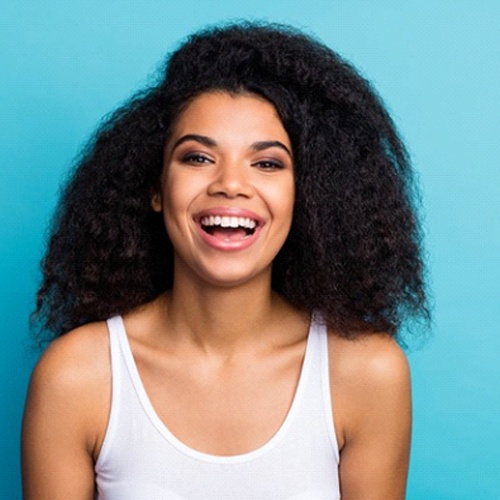 Don't let dental flaws hinder your confidence any longer. Souris Valley is a great place to get veneers done and fully transform your smile. Contact us today to schedule a veneers consultation with your dentist in Minot.