Meet the Dental Team – Minot, ND
The Backbone of Our Dental Office
The Souris Valley Dental Group has been serving Minot families for over five decades now. In order to keep delivering the care that earned us our reputation, we rely on a team filled with experienced, friendly people who all share a common vision of providing quality treatments to patients from all walks of life. Every member of our team works together to provide an excellent dental experience; before you set up an appointment, use the biographies below to get a better understanding of our knowledgeable staff.
Cassie, Office Manager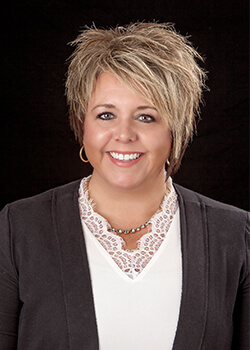 Cassie has been a part of the dental world for over 20 years so far. She studied at North Dakota State College of Science and is a CDA/RDA in addition to her managerial expertise. Today, she loves being part of such a great team that is 100% committed to delivering the best dental care possible! At home, she and her husband Brooks have three kids named Tate, Hattie, and Stella. Her free time is spent farming with Brooks' family, as well as cheering on her kids at the baseball field to the football field to the volleyball courts, and even the basketball courts. Her family loves spending time retreating to a lake on the weekends to kick back and relax.
Judy, Accountant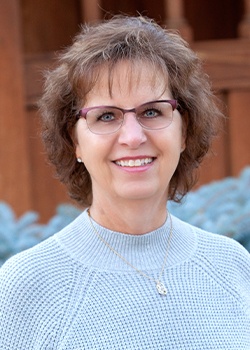 Judy has been a part of our dental office for nearly five years now, and she thinks the people she works with are the best! Her husband currently works for the state of North Dakota, and they have three grown children who live in Minnesota, Arizona, and New Mexico. When she isn't busy at work, one of her biggest hobbies is dancing!
Terrie, Insurance Coordinator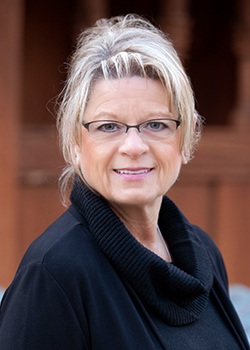 Terrie's career in dentistry impressively spans nearly 40 years! She is originally from Missoula, MT and studied at Big Sky College. Today, she loves working with such talented people here at Souris Valley Dental Group. Away from the dental office, she spends plenty of time with her mother and three sisters, whom she gets along with well despite their very different personalities. Her favorite hobbies include snow skiing, fishing, golfing, hiking, jet skiing, going on road trips, listening to music, watching movies, putting together LEGO's and puzzles, sewing, and much more.
Sami, Patient Coordinator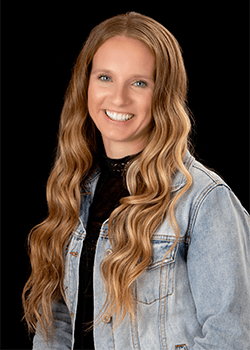 Sami was born and raised in Minot where she attended Minot State University. Minot has always been home to her between family gatherings, community opportunities, and church activities. She has one son, Elliott, and two fur babies, Oshie and Dipstick. She loves being a mom, running, and spending time with friends. Sami found a new calling here at Souris Valley where she is excited to bring her energetic personality to the business, while seeing new and familiar faces from the community!
Angie, Dental Hygienist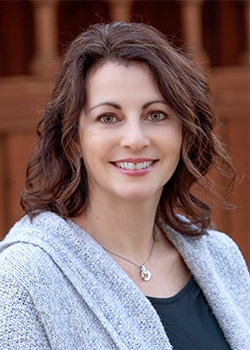 Angie studied at North Dakota State College of Science, and she's been working in dentistry since 1997. Today, what she likes most about her position is building relationships with the wonderful patients! Away from the dental office, she spends plenty of quality time with her husband Corwin and their three children. As for personal hobbies, she likes to read, go on walks, and watch the kids' various sporting events.
Taya, Dental Hygienist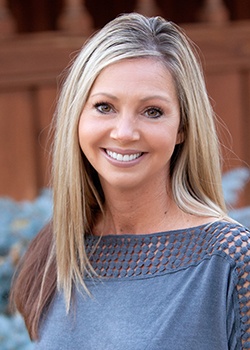 Taya's dental career spans well over 20 years so far, and she first joined our dental office in 2007. She studied at the North Dakota State College of Science. Today, she really enjoys getting to know each patient and helping them maintain great dental health over the years. At home, she and her husband Kevin have a son and a daughter in college. Her hobbies include reading, spending summers at the lake, and doing pretty much anything outdoors. If she hadn't become a hygienist, she'd probably be working as a park ranger or a biologist!
Cheyenne, Dental Hygienist
Cheyenne is excited to be part of the Souris Valley Dental Group's family, She is from Tioga, North Dakota and studied at North Dakota State College of Science. She brings with her experience previously working in a multispecialty office and a love for building relationships with her patients. At home she is very busy chasing after her young daughter Jentry, and helping her husband Brad on their farm/ranching operation by Stanley, North Dakota. They love to ride horses, rope, and spend time with family.
Jodi, Dental Hygienist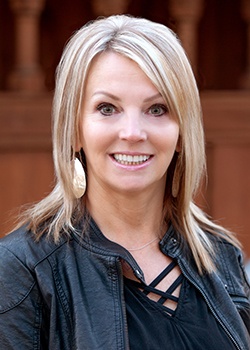 Jodi's dental career impressively spans over 25 years so far, and she couldn't ask for a better dental office family or patients here at Souris Valley Dental Group. Funny enough, she actually operated heavy equipment for her parents' construction business for a decade before deciding to become a hygienist! Today, her husband Mike runs the company, with their son Garrett helping out. Their daughter Lauren is currently attending Minot State University for speech pathology and works as a nanny for a newborn baby. When she isn't busy at work, Jodi enjoys spending hot days at the lake, attending sporting events, traveling, hanging out with loved ones, and watching Netflix.
Brianna, Dental Hygienist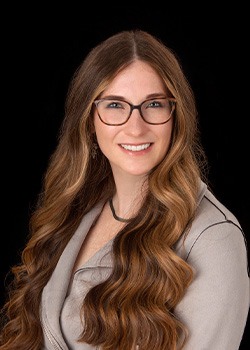 Brianna is very excited to be a part of the SVGD team! She graduated from hygiene school in Colorado and has more than three years of experience in the world of dentistry! She loves getting to know her patients and helping them on their journey to a healthy, beautiful smile that they love. She and her husband reside in Minot with their two kitties, Mango and Booger. In her free time, she loves doing all things outdoorsy, like hiking, biking, sailing, rock climbing, and kayaking. She also enjoys baking yummy treats for friends and family!
Jessica, Dental Hygienist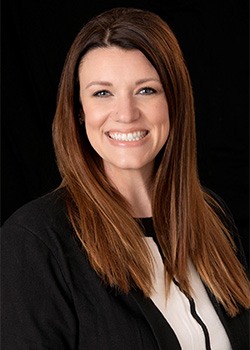 Jessica attended North Dakota State College of Science, and has been a Dental Hygienist for the past 19 years. She and her husband Jason have two children. When she isn't sitting in the bleachers cheering on her kids at various sporting events, she likes to spend her free time gardening, thrifting, and working on her new hobby, metal smithing. She is excited to ne apart of the team at SVDG and looks forward to building relationships with patients.
April, Dental Assistant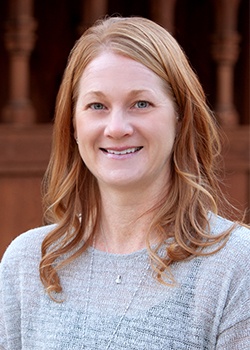 April has been a part of our team for well over 15 years so far, and she thinks there's a lot to love about her job, from the interactions with patients to working with such a great group of dental professionals! She studied at North Dakota State College of Science and is a CDA/RDA. At home, she and her husband Brady have a daughter named Addison and a son named Beau, along with two dogs named Buttons and Cash. They're a very outdoorsy family and enjoy doing activities like fishing/ice-fishing, hunting, running, playing golf, and simply hanging out in the backyard.
Becky, Dental Assistant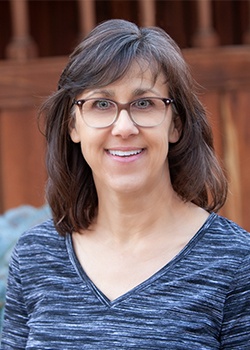 Becky attended North Dakota State College of Science for her education and is also a Certified Orthodontic Assistant. She always goes the extra mile to help our patients achieve the good dental health they deserve! She is happily married with two sons and one dog. When she isn't busy at work, her favorite hobbies include going to the lake and spending time outside.
Kristin, Dental Assistant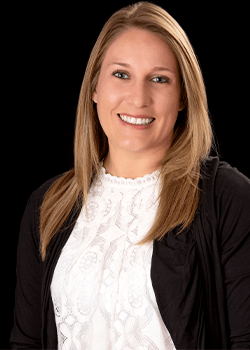 Kristin just joined our team in 2021 and is looking forward to working with the staff and patients at Souris Valley Dental Group! Kristin studied to be a Dental Assistant at Texas A&M University-Kingsville and has practiced for 5+ years. She is happily married and a proud Air Force wife to Joey. Together they have two kids, Brayden and Kinsley and a fur baby (AMMO). When not at work you can find Kristin supporting her kids at a sporting event, dance recital or next to a fire where her family loves to relax.
Taiylor, Dental Assistant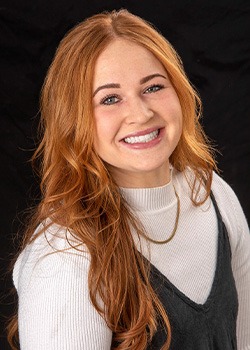 Taiylor was born and raised right here in Minot. After moving to California for a few years with her Airforce husband, Mark, she is more than excited to be back home! She started her dental career in 2016, which is when she began training to be an RDA. After hands on training, she became an RDA through DANB certification in 2018. When not at work, she can be found spending quality time with family and friends, vacationing, being outdoors, shopping, and much more! She is so excited to work with the staff at SVDG and get to know all of the amazing patients.
Gabbi, Dental Assistant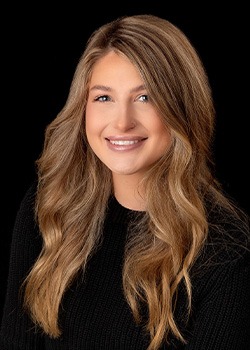 hands on training, which led her to receive her RDA license. Gabbi has been practicing in the field of dentistry going on 6 years now. Her favorite part in deitistry is knowing she is playing a part in helping patients get their smiles back.
Gabbi enjoys traveling and also being home to snuggle her fur babies, Cleo & Finn! Gabbi is origionally from Texas and looks forward to starting her own family here in North Dakota!
Zuley, Front Office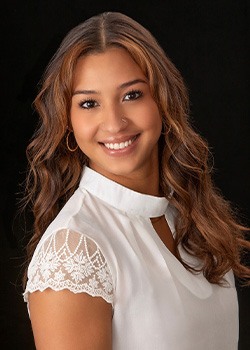 Zuley is a driven young lady who prides herself on making people smile. She was first introduced into the dental field about two years ago and has come back to further her career in dentistry. She is excited to join such a welcoming office family and can't wait to see what the future holds! Her mother has owned a licensed daycare facility for 10 years and Zuley spends as much time as she can there with her mom and all the daycare kids that she loves so much. Her hobbies include, going to the gym, Practicing Yoga, painting, star-gazing, playing with her 2 cats and most of all spending time with her family. Family is everything to her and she looks forward to one day creating a family of her own.