Tooth Extractions – Minot, ND
Safe and Effective Removal of Problematic Teeth
Tooth removal is far from the first option we choose when a tooth is badly damaged or decayed. However, when other teeth are at risk or there is simply not enough of the remaining tooth available, an extraction is the best solution for your long-term oral health. With that said, we can assure you that your tooth removal procedure will be comfortable and effective every step of the way. Whether you need to make room for other restorations or you have a dental infection to treat, call Souris Valley Dental group for comprehensive tooth extractions in Minot, ND.
Why Choose Souris Valley Dental Group for Tooth Extractions?
Works with
Trained Specialists
Dedicated to Your Comfort
Throughout Treatment
Removes Harmful
Wisdom Teeth In-House
Wisdom Tooth Removal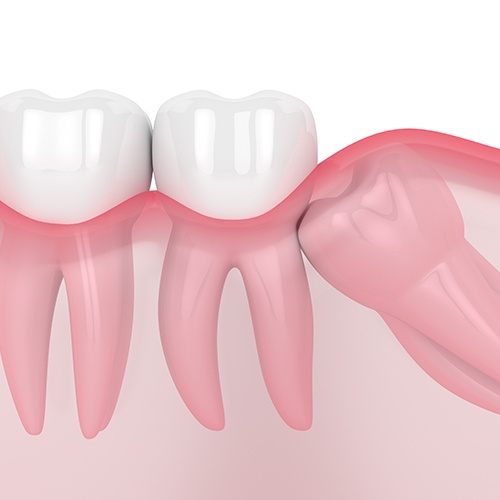 For many patients, wisdom teeth are more of a liability than anything else. Thousands of years ago, wisdom teeth worked to replaced teeth in mouths of hunter/gatherers who didn't know when their next meal would come. As a result, they would lose their molars due to a harsh diet. Today, improved oral care and access to food makes wisdom teeth largely obsolete. However, they often still erupt, often between the ages of 18 and 25. If you experience pain in the back of your mouth, call our dental office for an exam right away!