Children's Dentistry – Minot, ND
Providing Your Family Healthy Smiles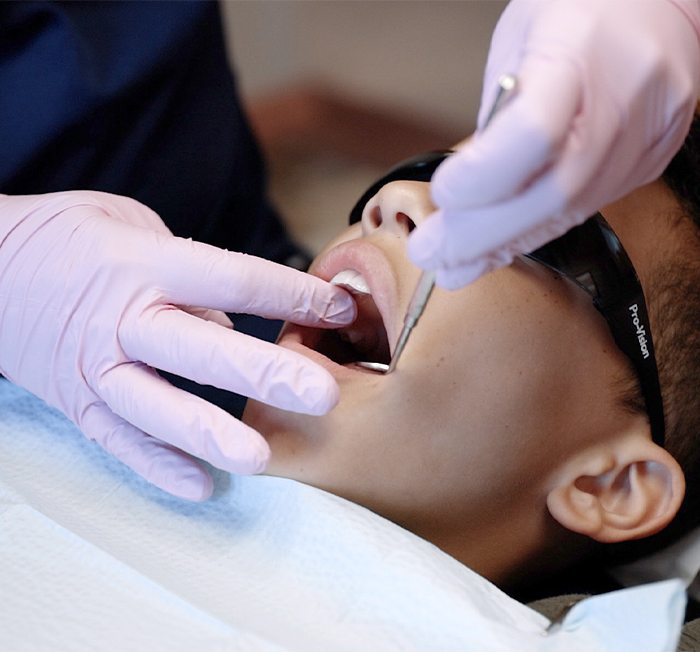 Oral health is crucial at every age, which is why we're happy to see your youngest family members in the dental office for their routine care! We intend to make your child's first visit enjoyable, whether they are just getting used to erupting teeth or need help perfecting their oral care routine. At Souris Valley Dental Group, we look forward to not only preventing tooth decay, but making your family smile every time they come in for care. Call us today to set up their first visit for children's dentistry in Minot, ND!
Why Choose Souris Valley Dental Group for Children's Dentistry?
Powerful Silver Diamine
Fluoride Therapy
Frenectomies and Tongue-
Tie Treatment Available
Dedicated and Friendly
Team of Dentists
Your Child's First Dental Visit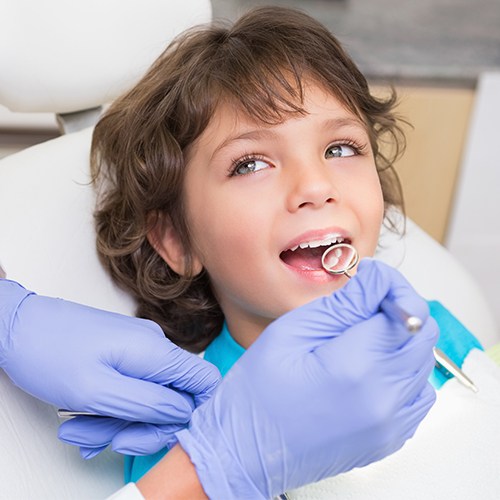 We recommend bringing your child for their first appointment once they reach the age of one. During their first visit, we tend to focus more on educating you as a parent and helping your child get comfortable in the dental chair. Following a brief exam of their mouth and smile, we'll provide tips on managing their care at home, treatments that work to protect their oral health like dental sealants and fluoride therapy, and how to choose products they will enjoy using!
Dental Sealants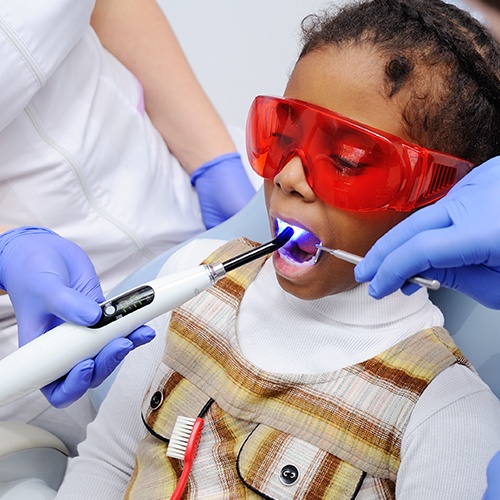 Sometimes brushing alone won't be enough to keep tooth decay away. When your child is at higher risk or they struggle to maintain consistent brushing, dental sealants can be very helpful. Using a composite resin material, our dental office applies thin layers of sealant over their most vulnerable teeth. This often includes the molar and premolars, which contain many deep pits and fissures for food debris and plaque to fall into and become trapped. Not only are sealants proven to reduce decay, but they last for up to 10 years!
Athletic Mouthguards/ Sportsguards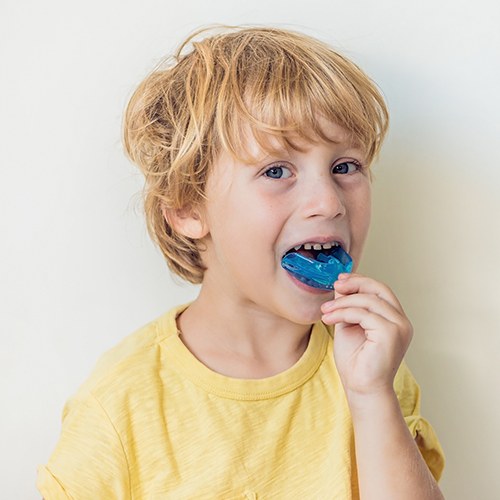 Is your child particularly active? Do they enjoy playing sports where the chance of impact is high, such as football, basketball, baseball or hockey? If so, they are going to need a certain level of protection to avoid damage to their teeth along the way. After all, dental injuries and emergencies often occurs as a result of blunt force trauma, and the last thing we want your child to worry about it a broken or knocked-out tooth at such a young age.
Silver Diamine Fluoride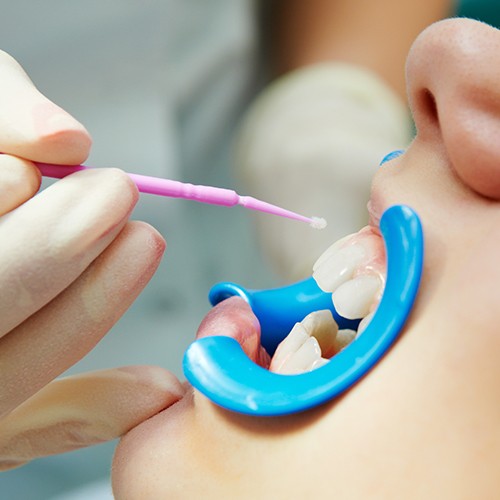 While fluoride therapy works to strengthen and protect teeth, what do you do when a cavity is already beginning to develop and your child can't handle placement of a dental filling? Silver diamine fluoride is a fantastic solution that works to stop the development of tooth decay for the time being, all without having to place a dental filling or crown. If your child is also dealing with hypersensitivity due to the condition of their enamel, silver diamine fluoride is a fantastic solution to consider.
Frenectomies/Lip & Tongue-Tie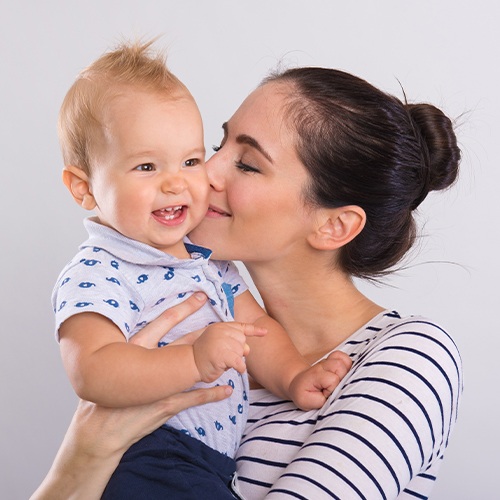 In some younger patients, a small bit of tissue known as the frenulum can become oversized. While this concern is not considered a dental emergency, it can cause them to have issues with chewing food, speaking and latch during breastfeeding. Frenulums attach the tongue to the floor of the mouth and also lips to the gums. By gently modifying this tissue with our dental laser, we can ensure your child has full movement of their mouth as they age.
Pulp Therapy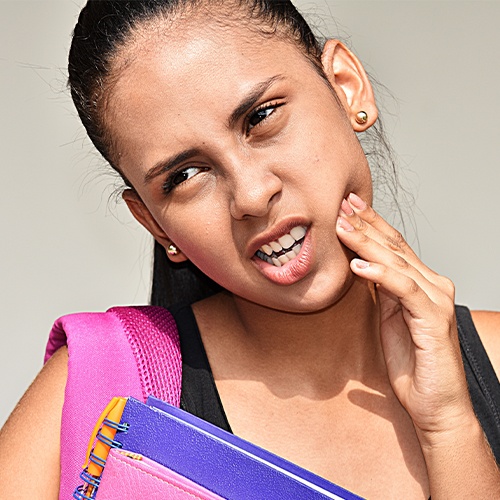 When baby or permanent teeth are damaged as a result of long-term decay or from a physical injury, pulp therapy can ensure that we don't need to extract the tooth outright. Instead, we can restore and save the tooth. Pulp therapy is similar to root canal therapy; however, it can also be used to treat baby teeth. Keep in mind that you don't want your child's tooth to come out prematurely as it can negatively affect their smile's development. Our dentists will make sure to keep you and your child calm and relaxed during every phase of treatment.