Sedation Dentistry – Minot, ND
Enjoy a Relaxing Dental Visit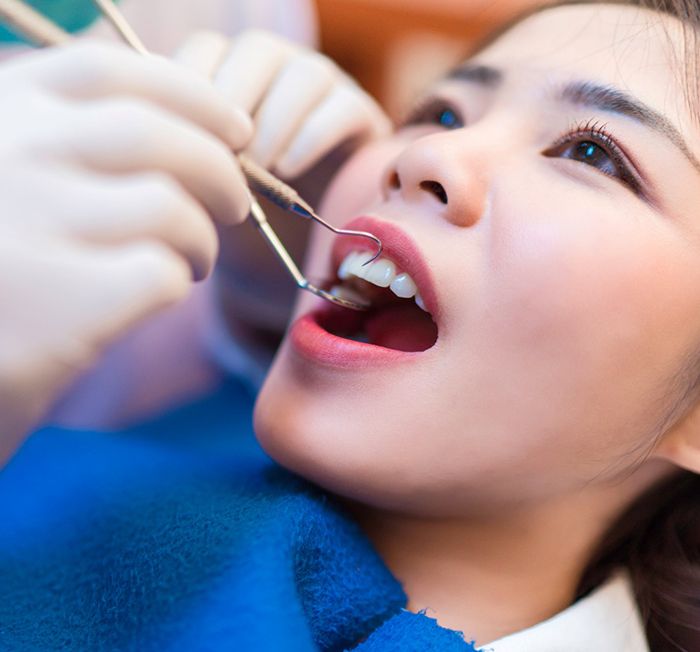 Does the thought of visiting your dentist in Minot fill you with dread? Maybe you had a traumatic experience in the past, or you simply can't handle having someone poke and prod your mouth with all sorts of different tools. Whatever the case is, we've got a solution that can help – sedation dentistry! At Souris Valley Dental Group, we want you to feel completely at ease when you're sitting in the treatment chair. That's why we'll gladly go above and beyond to make the entire experience as seamless as possible! If you'd like to learn more about your sedation options, continue reading or give our office a call.
Nitrous Oxide Dental Sedation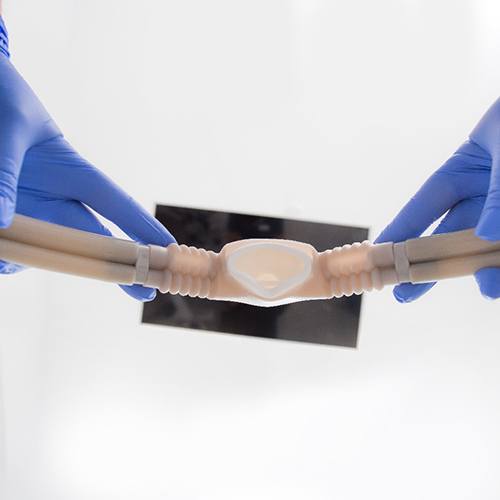 Commonly known as laughing gas, nitrous oxide is a mild sedative that is administered through a nose mask. As soon as you breathe it in, you'll quickly feel the effects! You'll feel very light, airy, and euphoric. One significant benefit to this type of dental sedation is that it will relax you while allowing you to remain conscious throughout your treatment. It's an excellent option for patients with mild dental anxiety! Click the button below to learn more about nitrous oxide and whether or not it's right for you.
Who Is a Good Candidate for Nitrous Oxide Dental Sedation?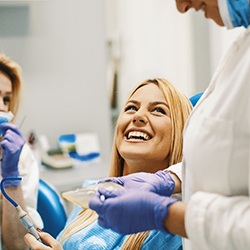 Sedation dentistry is an excellent option for any patient that suffers from dental fear or anxiety. Nitrous oxide, in particular, is ideal for those who experience only a mild degree of anxiety. However, it's worth noting that it's not the only indication that this sedation may be right for you.
At Souris Valley Dental Group, we recommend laughing gas to patients who:
Are uncomfortable around needles
Have difficulty sitting still in the treatment chair
Have a strong gag reflex
Are not easily numbed with local anesthesia
While this option is safe for most people, there are select groups that may want to explore other types of sedation. For instance, pregnant woman and individuals with sinus congestion or certain respiratory conditions might not be able to receive nitrous oxide. In that case, we'll help you find another way to keep you comfortable throughout your dental procedure!
How Does Nitrous Oxide Dental Sedation Work?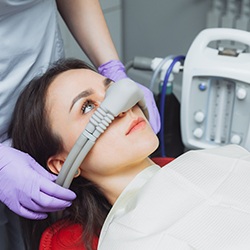 A nose mask that's attached to a machine will be given to you. We'll use the controls on the machine to release a mixture of oxygen and nitrous oxide into the nose mask. Shortly after you breathe in the gas, you'll start to feel incredibly relaxed and euphoric. You might even feel sleepy!
Our team will adjust your level of sedation throughout your procedure as needed. In addition, we'll monitor your vitals to ensure you're completely safe. At the end of your appointment, the nose mask will be removed, and the effects of nitrous oxide will wear off as quickly as they set in. Because you'll feel back to normal right away, you can drive yourself to and from your visit.
Aftercare for Nitrous Oxide Dental Sedation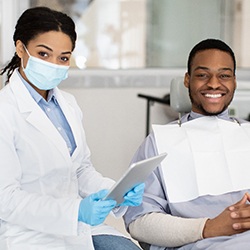 Although the effects of nitrous oxide wear off quickly, we'll still ask you to stay in our office for a few minutes so we can monitor you. We want to ensure it's safe to drive yourself home. Don't worry – the laughing gas itself will not prevent you from returning to your usual activities following your appointment. However, you may need to take it easy depending on the complexity of the dental procedure you underwent. Should you have any complications, don't hesitate to reach out for personal assistance!
Am I a Good Candidate for Sedation Dentistry?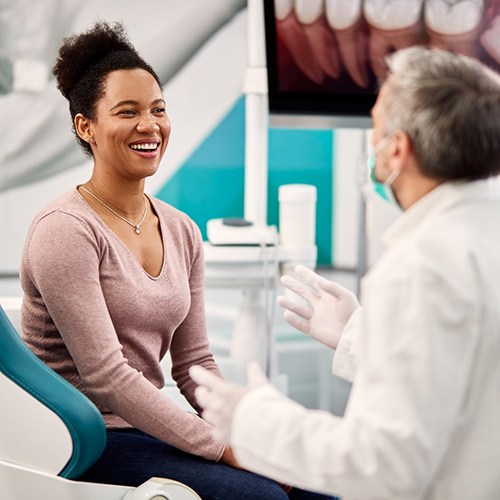 You'll be happy to know that most healthy adults are viable candidates for sedation dentistry in Minot. Of course, the decision is made ultimately by our team after we've reviewed your oral health and medical history. If you experience any of the following, you'll likely be able to receive dental sedation:
Sensitive gag reflex
Physical disability that causes you to experience discomfort when sitting in the dental chair
Mild, moderate, or severe anxiety that keeps you from pursuing regular oral healthcare
A fear of needles
Trauma at a previous dental office
During your appointment, you need to make sure you're transparent about your health history to ensure you receive the appropriate method of sedation that's safe for you. Rest assured – you can count on us to keep you comfortable throughout your entire visit.