Replace Missing Teeth – Minot, ND
Personalize Your Next Tooth Replacement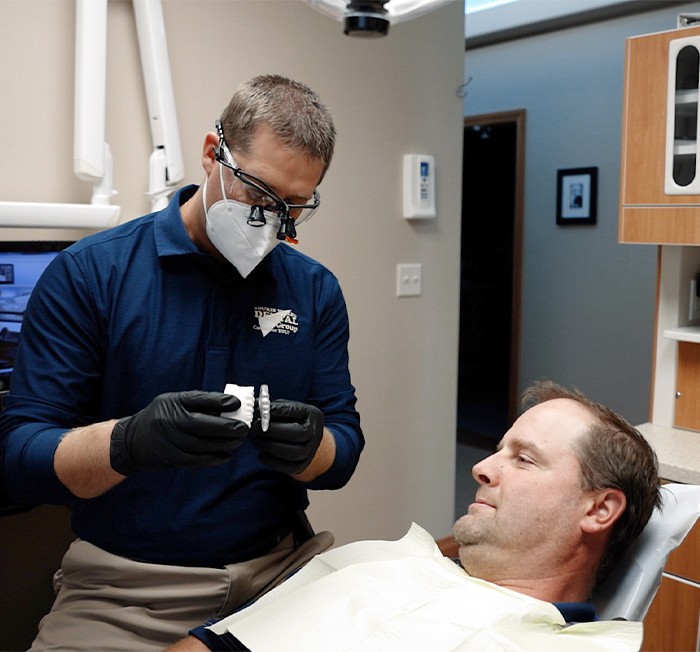 Teeth go missing for a variety of reasons. Whether it's due to old age, gum disease, or because of a physical injury, there are options available to you that make your smile complete once again. We're happy to serve patients with varying degrees of tooth loss and look forward to meeting with you in person discuss your needs. Our dental office makes use of modern technology and is home to some of the most experienced dentists in Minot, so don't wait to give us a call to explore options to replace missing teeth in Minot, ND!
Why Choose Souris Valley Dental Group for Replacing Missing Teeth?
Modern Cone Beam
Scanner for Better Planning
Comfortable Digital
Impression Technology
Highly Personalized,
Tooth-Colored Restorations
Dental Bridges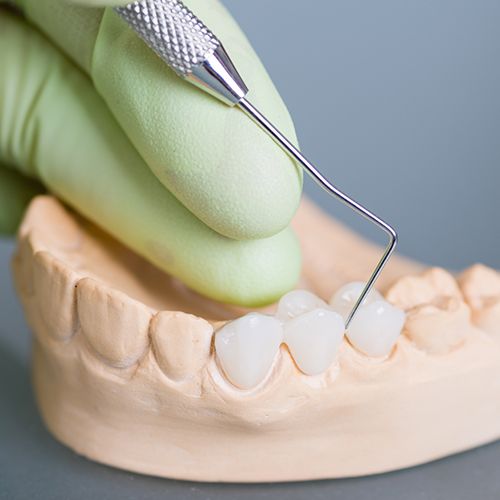 To replace single or multiple consecutive teeth, dental bridges offer a quick and comprehensive solution. To create a bridge, a series of dental crowns are fused together, which is then placed on top of existing teeth neighboring the gap in your mouth. These nearby teeth act as abutments for the restoration, which means they require slight modification similar to dental crowns. With routine care, dental bridges can last anywhere between 10 and 15 years of use.
Dentures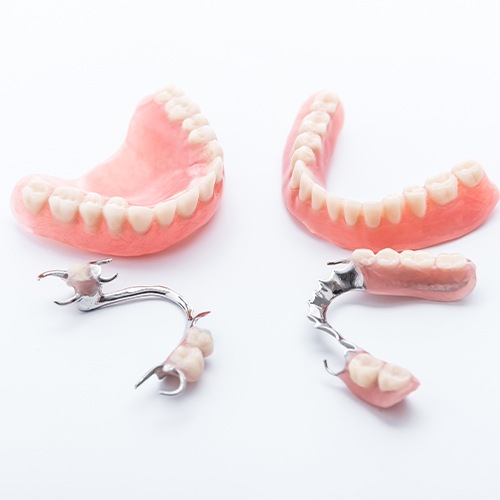 Those with more severe tooth loss may want a full or partial denture, depending on the number of teeth missing and where they are located. If all of your natural teeth have been removed, a full denture is the right option for you because it includes complete restorations for both arches. Partial dentures are intended for those with missing teeth on opposite sides of the mouth but still have teeth for the partial denture to hook around.
Dental Implants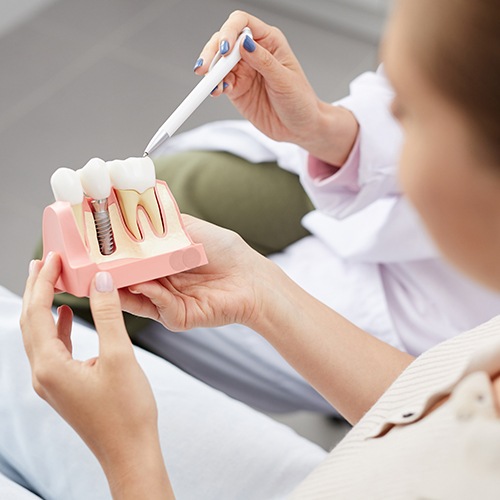 If you want the most comprehensive solution out there for tooth replacement, you'll need a treatment that focuses on the root just as much as the crown. Dental implants are designed to replace and mimic tooth roots almost exactly using biocompatible materials like titanium. Don't worry, the root portion is far underneath your jaw and inside your gum tissue. The visible portion of your implant is covered with a customized porcelain crown, bridge or denture.