Dentures – Minot, ND
Crafting Beautiful, Complete Smiles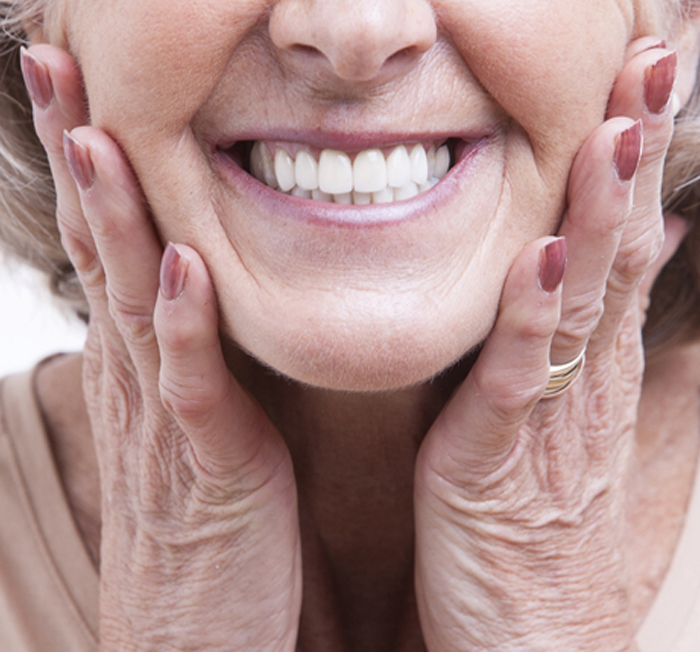 Tooth loss will impact most people in their lifetime, which can lead to decreased confidence and a lower quality of life due to the fact that basic tasks like eating and speaking will become harder to complete. Fortunately, with full and partial dentures in Minot, you can restore your smile's appearance and function with a long-lasting treatment made especially for you. You can learn more about dentures by reading below, or feel free to schedule a consultation with our team at Souris Valley Dental Group.
Why Choose Souris Valley Dental Group for Dentures?
Digital Impression Technology for Perfectly-Fitted Dentures
Discounts Available Through Out Souris Valley Perks Program
High-Quality, Natural-Looking Dental Materials Used
Who is a Good Candidate for Dentures?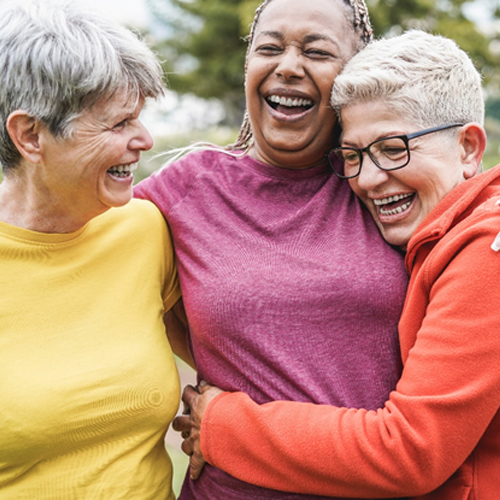 If you're missing several or all of your teeth along an arch, you're likely a good candidate for dentures. The best way to see what tooth replacement treatment can meet your goals and provide you with the most benefits is to visit your dentist in Minot for a consultation. We'll examine your mouth, take X-rays, discuss your medical history with you, and ask you about your smile goals. Based on all of this, we'll outline each of your options, whether that's dentures, bridges, or implant-retained restorations.
Types of Dentures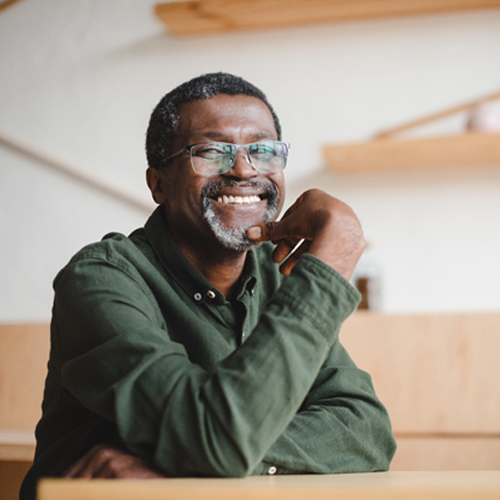 If you're a good candidate for dentures, we'll suggest one or more of these three options to you after we've conducted a full examination of your mouth and walk you through the pros and cons of each option according to your unique situation.
Partial Dentures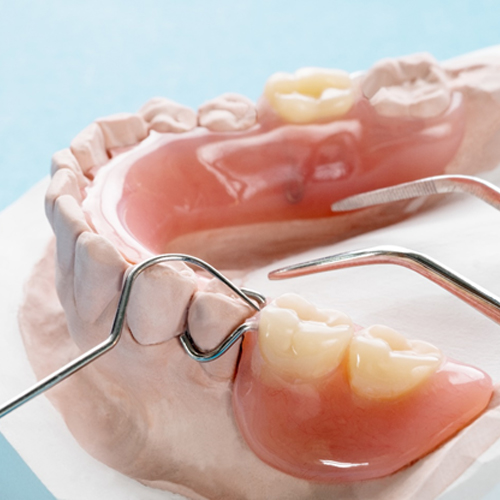 Partial dentures are anchored to the mouth with a specially fitted denture designed to fit like a puzzle piece between existing teeth to fill in the gaps in your arch. They're made to look completely natural, utilizing custom-shaded materials like ceramic and gum-colored acrylic.
Full Dentures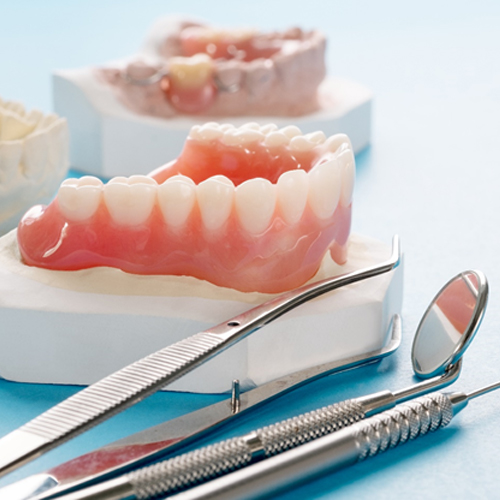 Full dentures are often what patients imagine when they think about this prosthetic. They're custom-crafted to fit over the gum structure and utilize natural suction to stay in place, helping you restore your complete smile and bite.
Implant Dentures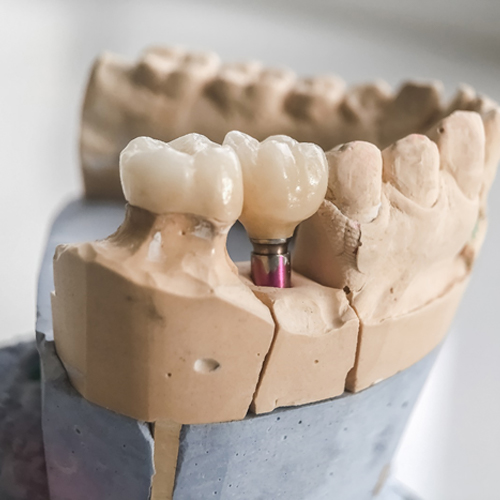 For patients who are looking for a more permanent and stable solution, we also offer implant dentures. This is when we secure either a full or partial denture to the mouth using titanium posts that are surgically placed below the gumline.
The Benefits of Dentures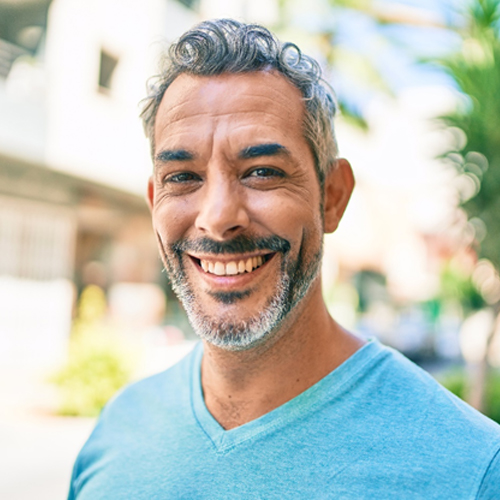 Dentures are a tried-and-true solution to missing teeth, which is why they're so popular among patients. Here are a few benefits that they can offer you:
Enhance your speaking and chewing abilities
Cost-effective replacement for missing teeth
Ability to last 7+ years with the proper maintenance
Easy to clean
Preserve your facial shape
Custom-fitted and crafted to look and feel completely natural
With dentures, you'll be able to let your smile proudly show without having to hide gaps in your arch and improve your overall quality of life, which makes this investment truly priceless.
Understanding the Cost of Dentures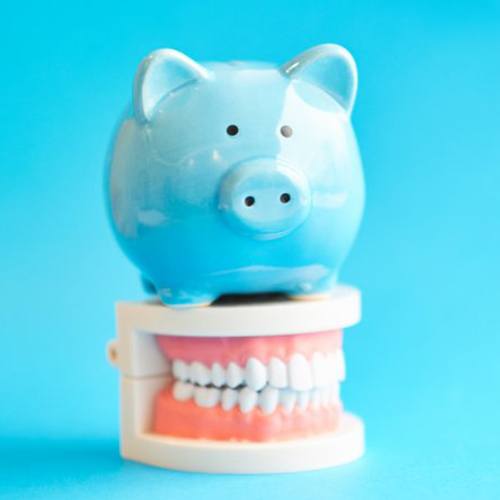 Our team at Souris Valley Dental Group understands that cost plays a major role in your decision to undergo any dental treatment. We know that some patients may initially feel overwhelmed by the various factors that affect the cost of dentures in Minot. That's why we're always here to address your concerns and explain why replacing your missing teeth is an investment worth making. Although it's impossible to put a price on a complete, healthy smile, below you'll find some information that can be helpful when budgeting for dentures.
Factors That Affect the Cost of Dentures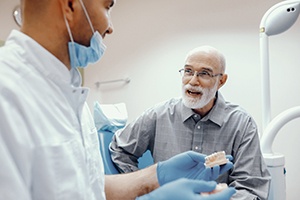 Each denture is fully customized to meet a patient's specific needs, so the only way to get an accurate idea of how much you can expect to pay is to visit your denture dentist in Minot for a consultation. When you do, we'll review the variables that influence the price of your replacement teeth. These factors include:
The preparatory treatments you require (for example, patients with gum disease will need to have it addressed before their dentures can have a healthy foundation, which increases your total costs).
The type of denture you're receiving (full, partial, or implant).
The materials used to fabricate your denture (usually porcelain or acrylic).
Even if you can find an extremely cheap denture elsewhere, keep in mind that these prosthetics tend to break down more quickly than professionally made dentures from our office. For something that you're going to use every single day to eat, talk, and smile, you'll want to invest in a denture made from high-quality materials!
Are Implant Dentures More Expensive?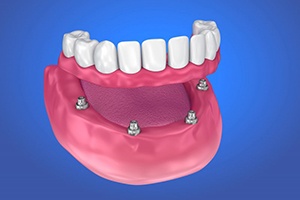 Yes, implant dentures cost more than regular dentures, but for good reason! Instead of merely resting on the gums, implant dentures are anchored onto titanium posts that have been embedded into your jaw. Not only does this keep your jawbone strong and healthy, but it also means you can trust your prosthetic to stay in place and not slip. You can also chew a wider variety of healthy foods. Plus, implant dentures can last for 30+ if you take proper care of them. Since traditional dentures only last for five to seven years on average, implant dentures pay for themselves over time.
Coupled with the other benefits they provide, our patients with implant dentures have gone on to say they were absolutely worth the cost!
Does Dental Insurance Cover Dentures?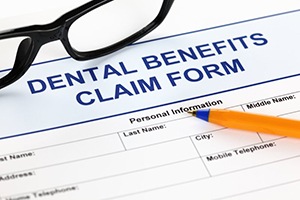 After you've met your deductible but before you've exceeded your annual maximum, your dental insurance will most likely mitigate the cost of dentures. In many cases, insurance will cover up to 50% of the cost. Souris Valley Dental Group is willing to work with a number of dental insurance providers, and we can even handle the claims and other paperwork on your behalf.
Other Options for Making Dentures Affordable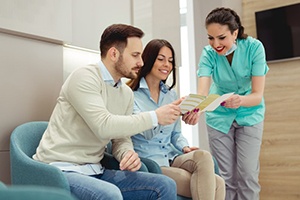 Don't have dental insurance? No problem! We have other ways of making dentures in Minot affordable, such as:
CareCredit – This third-party financing company lets you split up your dental care costs into low-interest monthly payments.
Souris Valley Perks Program – For a small monthly fee, our in-house savings program gives you a 15% discount on all of our services, including dentures.
Care2Share Referral Program – Every time you refer a new patient to our dental office, you earn credit that you can put toward any treatment.
Denture FAQs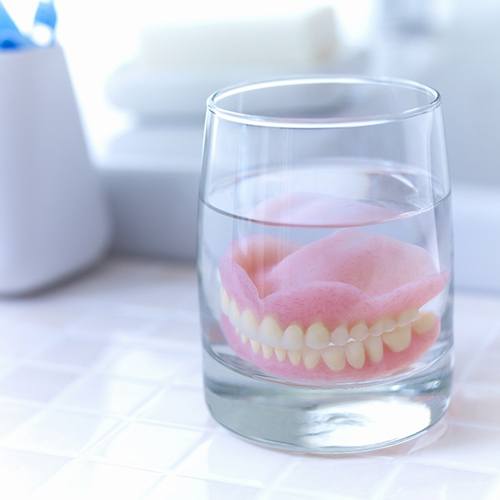 Dentures are a lifechanging tooth replacement option for people who are missing several, most of, or all of their teeth. However, you may still have some unanswered questions. Here are the answers to some of the most common inquiries we are asked about dentures in Minot. If you don't see the information that you're looking for below, give us a call. We'd be happy to answer any questions you have and get you started by scheduling an initial consultation.
Should I Have All My Teeth Pulled to Get Dentures?
Repairing a damaged tooth is always the preferable option over replacing it when possible. Tooth extractions of any kind will only be recommended if deemed absolutely necessary, like when a tooth is too damaged to save thanks to extensive day, a severe infection, or trauma that has broken off most of the enamel. If all of the teeth in an arch are decayed or infected with gum disease, replacing them may be a viable, more affordable option, but all other alternatives will be considered before recommending extractions for dentures.
Can I Sleep with My Dentures?
Dentists generally recommend that you take your dentures out at night when you go to bed. When you first get your dentures, you'll likely be told to keep them in your mouth for 24 hours, including when you sleep, but after that, you should be taking them out every evening. Wearing dentures restricts the circulation in your gums and can lead to soft tissue irritation and potentially speed up ridge resorption. Taking dentures out gives the gums a chance to recover and get the nutrients they need during the night. The dark, moist space beneath the gums is also an ideal place for bacteria to thrive. For this reason, sleeping with dentures has been found to be associated with a higher risk of pneumonia. Ultimately, it's a good idea to take them out while you catch some Z's.
Will It Hurt to Get Dentures?
If you need to have teeth extracted before getting dentures, you're likely to experience some discomfort after the oral surgery. Take your prescribed and over-the-counter pain relievers as directed, and the discomfort should improve 3 to 5 days after your procedure. When you first receive new dentures, some minor irritation may occur as your mouth adjusts to the appliance. If you switch to a new set, the adjustment process may be a little longer than before. If pain persists, give us a call. This way, we can ensure that your dentures are fitting properly and check for any underlying oral health issues that need to be addressed.
Can You Still Eat Steak with Dentures?
Tough meats, like steak, can be difficult to chew when you have dentures, but it's still possible if you take all the right precautions. When choosing your steak, select tenderloin and other beef cuts that don't contain as many connective tissues or muscle fibers. Make sure that the meat is thoroughly tenderized beforehand, and cut the steak into very small, manageable pieces. This way, they will be much easier for you to chew.