Cosmetic Dentistry – Minot, ND
Achieve Your Vision of a Beautiful Smile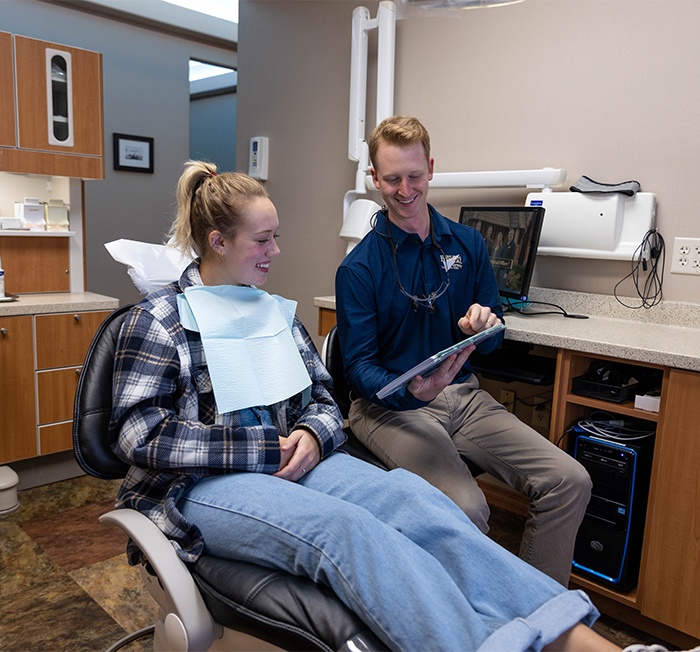 One of the most important features of your face is your smile. If you feel uncomfortable showing your smile to others, you're in luck. Our dental office is equipped with a wide variety of dental treatments specifically designed to make your smile look beautiful and radiant. Whether you only have a few minor concerns or you want a full-blown smile makeover, Souris Valley Dental Group is here to make your vision of a perfect smile come to life with cosmetic dentistry in Minot, ND!
Why Choose Souris Valley Dental Group for Cosmetic Dentistry?
See Your Smile First
with Digital Imaging
Long-Lasting and
Metal-Free Restorations
Soft Tissue Laser
Technology In-House
Porcelain Veneers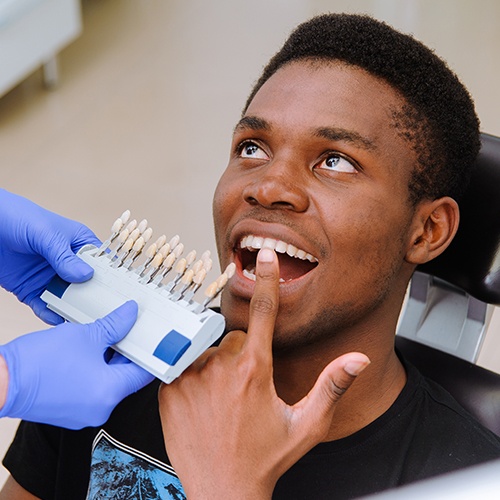 Considered to be quite a comprehensive solution for imperfect teeth, porcelain veneers are placed directly on top of existing teeth in order to cover multiple imperfections at once. This includes chips, cracks, gaps, and permanent discolorations that may not come out with teeth whitening. In order to make the veneers sit flush, a tiny amount of enamel is removed from the tooth. This also ensures that your veneers look natural next to your existing teeth.
Metal-Free Dental Restorations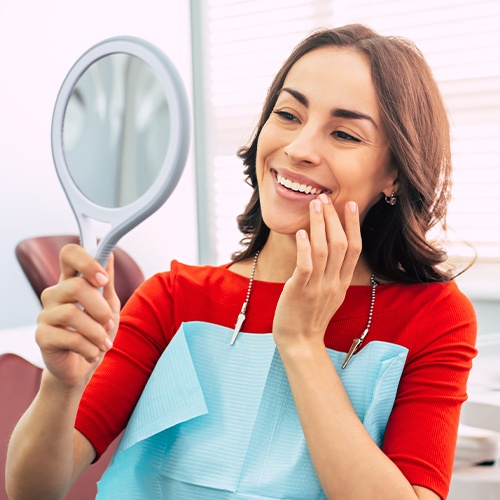 A smile won't look particularly natural if it's filled with metal materials! At our dental office, we make use of tooth-colored options like porcelain and composite resin to restore and enhance teeth. This way, there's no risk of metals like nickel, gold or silver reflecting off your smile and distracting those you speak to. Every restoration we provide is designed with not just your smile's appearance in mind, but your facial appearance as well. Once your metal-free restorations are placed, you'll be able to show it off with confidence.
Dental Bonding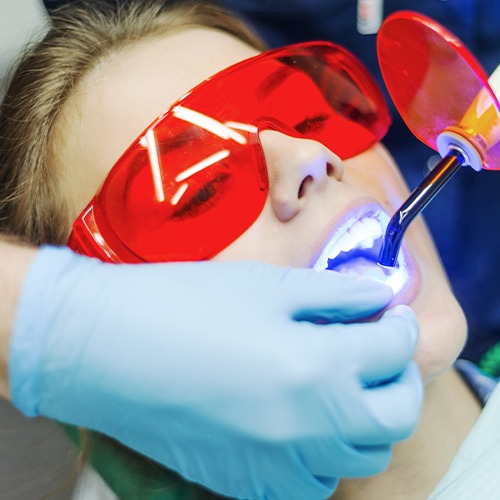 Do you have minor imperfections in your smile that you don't want to cover with restorations? Direct bonding is a quick, easy, painless and affordable method for restoring teeth containing cosmetic chips or cracks. Using the same composite resin materials utilized in dental fillings, direct bonding involves placing a small amount of material directly to a tooth, then hardening instantly using a special curing light. In most cases, direct bonding can be performed in a single visit!
Learn More About Dental Bonding
Teeth Whitening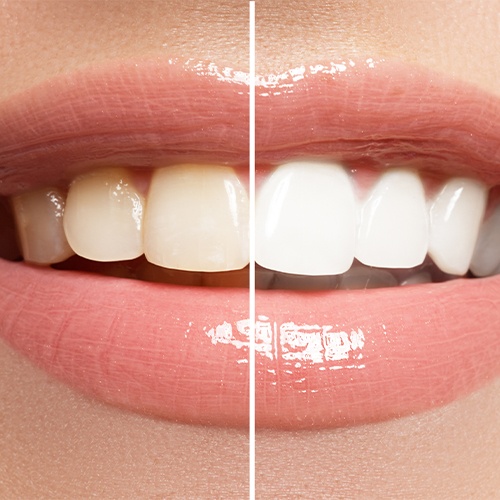 Over time, teeth can become stained from the many foods you eat or simply as a result of aging. Both of these issues can be resolved with professionally personalized take-home whitening treatments, bringing your smile back a few shades is simple and straightforward. All you need to do is wear the provided whitening trays from our dental office, making to fill them with your dedicated bleaching solution before each use. After about two weeks, you'll have a smile that's several shades whiter.
Invisalign Clear Braces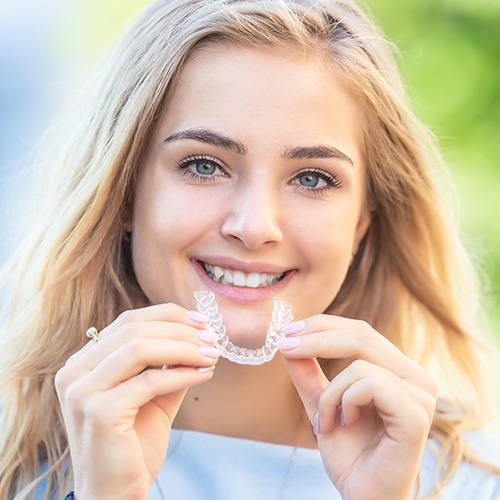 Gaps and misalignment are not only unsightly for some patients, but they can even make oral care more difficult. With removable Invisalign clear aligners, you can straighten teeth in less time overall compared to traditional orthodontics, keep your smile's appearance throughout treatment, and eat the foods you want along the way. All you need to do is wear the aligners for a set period of time every day until you've completed every pair in your series!
Gum Recontouring/ Crown Lengthening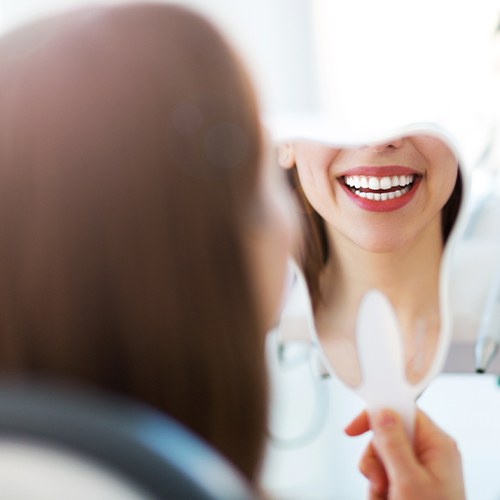 If you feel that you have what many people might call a "gummy smile," you are certainly not alone. While excess gum tissue is not typically a cause for concern, it can make your visible smile more difficult to see. In other cases, it can make placing dental restorations more difficult. Both issues are resolvable with gum recontouring/crown lengthening. The name varies depending on the problem, but the solution is the same: gently removing excess tissue with a precise and comfortable soft tissue laser.
BOTOX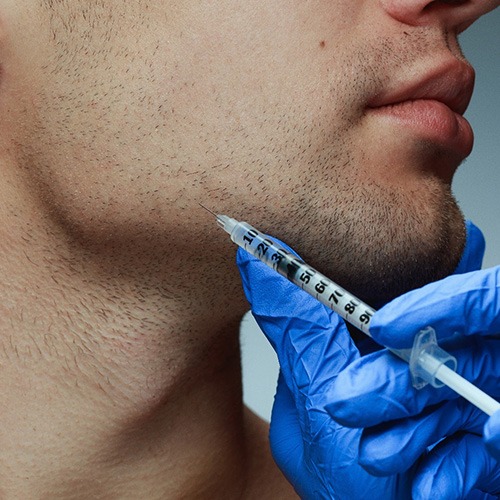 Apart from improving the health and aesthetics of your teeth and gums, our team can also address facial aging with the help of Botox. With regular injections and follow-up treatments, we can reduce fine lines and wrinkles while helping you to feel and look years younger. Our team of experts can successfully administer treatment so that your results not only look natural but can last up to six months.
Digital Imaging/ Virtual Smile Design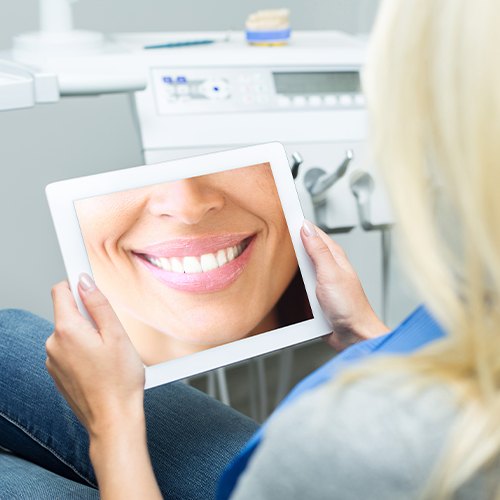 When you have never had cosmetic dentistry performed before, you may start to feel apprehensive about treatment. Perhaps you're comparing different treatments and aren't sure which one is right for you? Either way, our in-house digital imaging software can make your future smile come to life! With an up-to-date photo provided by you, we can simulate a variety of cosmetic treatment before you even sit in the dental chair! In minutes, you can learn what your smile can look like, making it easier to form a treatment plan.