Advanced Dental Services & Technology – Minot, ND
Experience Fantastic Care in a Modern Dental Office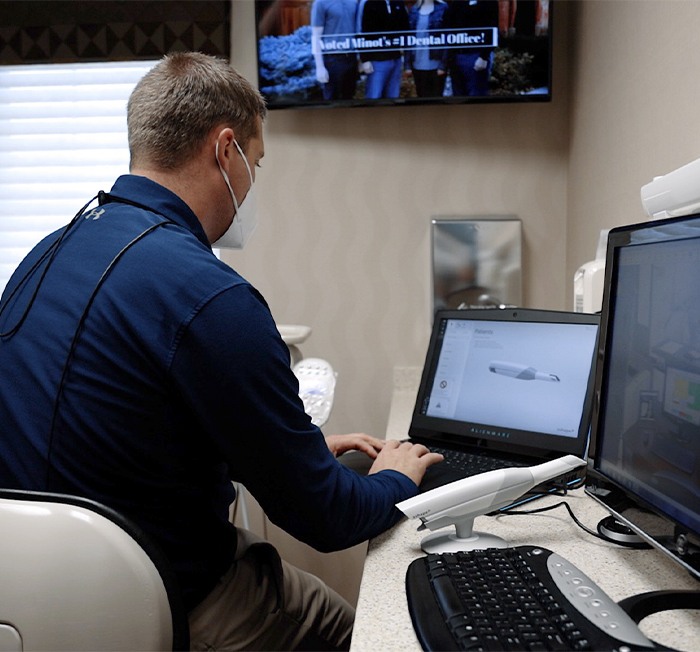 Providing the best dental care possible starts with having dental professionals who deeply care about your wellbeing. While having a dedicated team of dentists and team members that puts your oral health first matters, we also incorporate technology into our dental office if we believe it makes your experience all the more enjoyable. Whether your needs are preventive, restorative or cosmetic in nature, chances are we have the technology available to make treatment more productive, efficient and comfortable.
How Our Technology Make Our Dentistry Better
Convenient Digital
Impression System
Comfortable Soft Tissue
Laser Technology
Digital X-Rays and
Cone Beam Scanner
Intraoral Cameras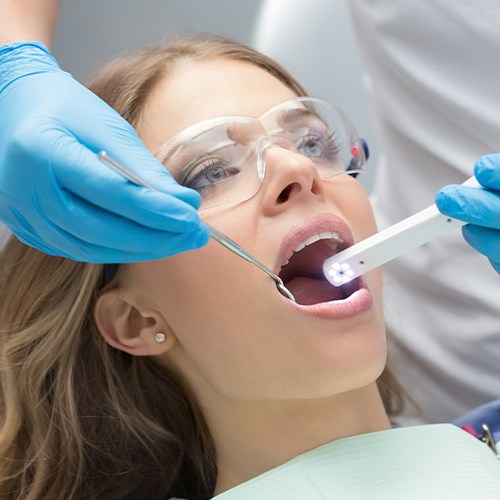 With our high-resolution intraoral camera from IRIS, it's never been easier to show patients exactly what our dentists see during routine exams. This small, handheld camera is equipped with a tiny camera in its tip, making it easy to navigate around the mouth. At the same time, we can capture detailed photos, display them on a nearby monitor, and explain what's going on inside your mouth. It also makes it easier to explain why we may recommend a specific treatment.
Digital X-Rays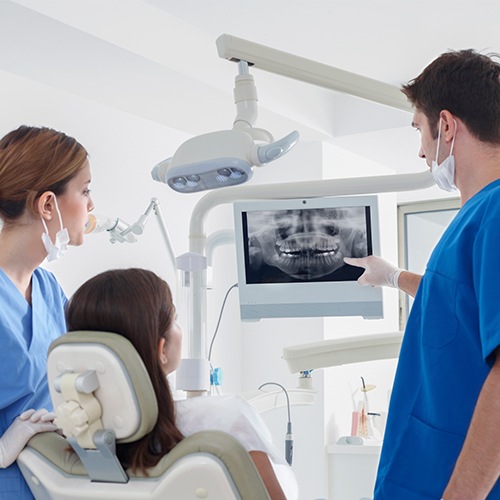 Dental X-rays of the past took long periods of time and required developing rooms. Thankfully, that's no longer the case today. Instead, we use the Dexis digital X-ray system to capture highly detailed images of your underlying bone structures and enamel. Routine X-rays are a crucial part of not only examination, but diagnostics as well. Digital X-rays help us confirm the location of specific concerns and allow us to reduce radiation exposure by over 85 percent along the way!
CT/Cone Beam Scanner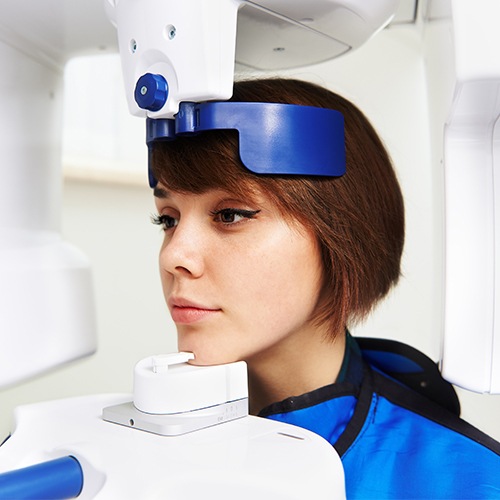 While digital X-rays allow us to see many essential areas of your mouth, sometimes a more detailed system is needed. The Sirona CT/cone beam scanner allows us to capture a 3D image of your mouth, jaw and underlying nerves and blood vessels. In the event that you want dental implants or we need to confirm the source of your jaw pain due to TMD, a cone beam scanner ensures we have as much information as possible.
Digital Impression System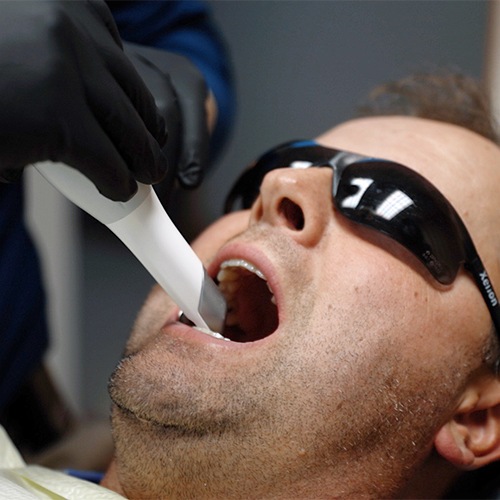 Digital impression technology is incredibly versatile for a number of reasons. For one, patients won't have to bite into gray, putty-like impression material just to have a dental crown or other restoration placed. Furthermore, we can create a series of clear aligners for your Invisalign treatment by simply taking hundreds of photos of your mouth in a matter of minutes! Overall, the Three Shape Trios digital impression scanner is sure to make your visit more enjoyable.
Soft Tissue Laser Dentistry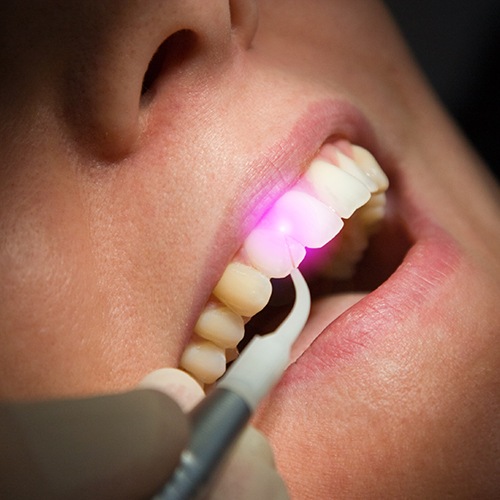 If you've never experienced a soft tissue laser before, you might be surprised by how comfortable it is! Instead of relying on traditional dental instruments made from metal, our in-house soft tissue laser can effectively perform many treatments with better precision and comfort for patients. Whether you need to recontour your gum tissue, remove dead or decaying gum tissue, prepare teeth for dental fillings, or perform another service, a soft tissue laser makes your treatment more predictable and aftercare shorter than ever.
Cavity Detection System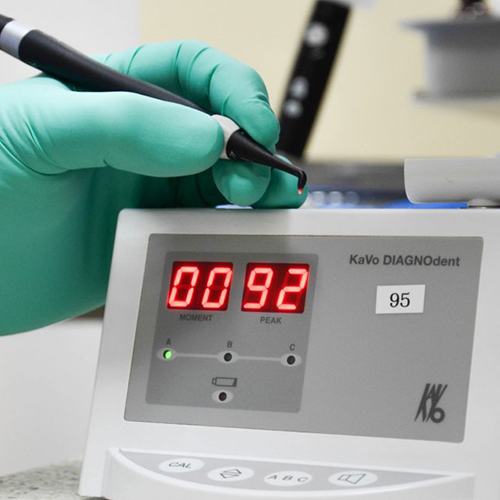 At Souris Valley Dental Group, preventing dental problems before they appear is a top priority. The early cavity detection system from Diagnodent allows us to catch the early signs of cavity development before they cause damage or discomfort. Through laser fluorescence technology, teeth undergoing decay can be caught ahead of time. From there, we can perform treatments that provide targeted protection for these teeth in particular. The molars and premolars can especially benefit from this device due to the deep pits and fissures that put them at high risk for decay.