TMJ/TMD Therapy – Minot, ND
Our Customized Therapy Stops Chronic Discomfort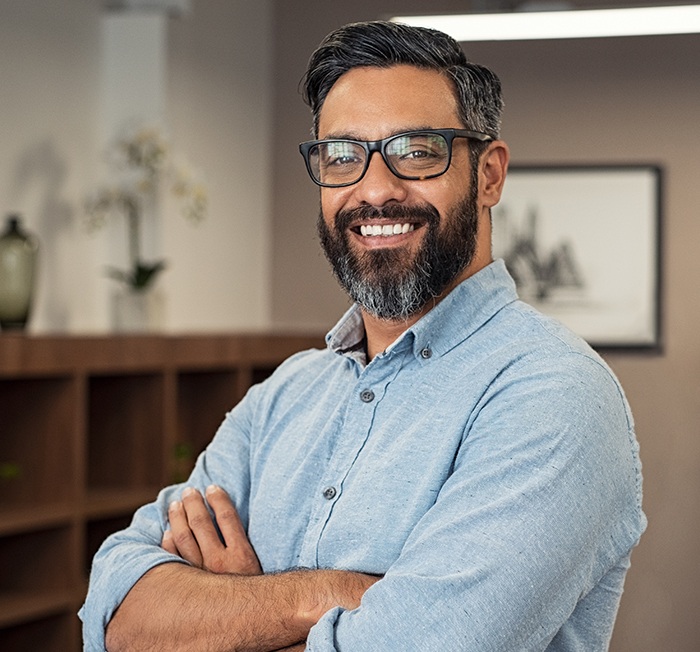 When you wake up in the morning, does your jaw seem to hurt for no reason at all? Do you experience popping or clicking in your jaw joints? If these symptoms sound familiar, a comprehensive exam at Souris Valley Dental Group may be in your future. Our dentists are trained to diagnose disorders like TMD, which focuses on the temporomandibular joints that connect the jawbone to the skull. If you're tired of chronic jaw discomfort, don't hesitate to give our dental office a call today to set up an appointment to discuss options for TMJ or TMD therapy in Minot, ND!
Why Choose Souris Valley Dental Group for TMJ/TMD Therapy?
Comprehensive Cone
Beam Scanner Technology
Personalized to
Relieve Discomfort
Conveniently Open
Five Days a Week
Diagnosis & Treatment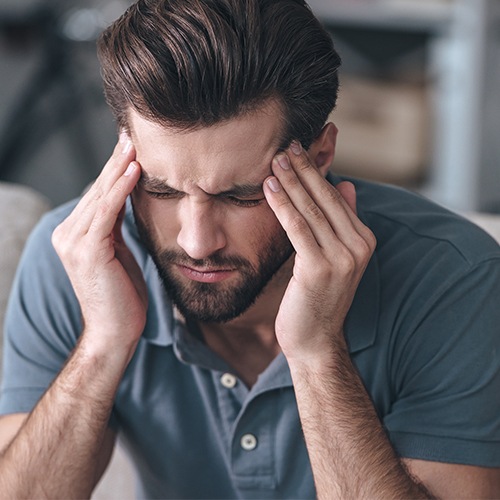 When you first arrive, we'll ask about any symptoms you may be experiencing. This could be jaw pain, ringing or stuffiness in the ears, lockjaw, facial swelling, or other symptoms related to your jaw's joints. We'll capture X-rays and cone beam scans in order to capture the most detailed image of your jaw's current condition. From there, we can confirm if TMD is present and build a treatment plan that addresses your condition at the source.
Equilibration/ Occlusal Adjustments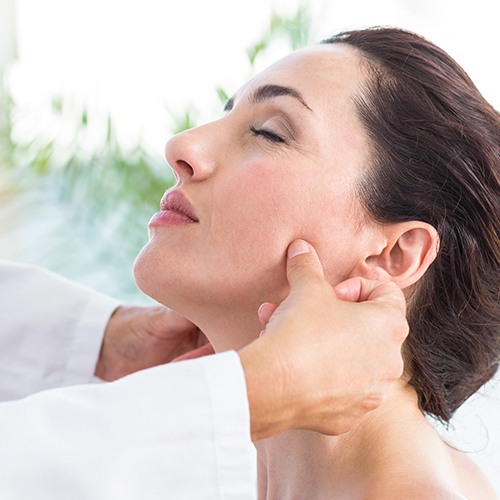 In some cases, disproportionate stress on the jaw joints can be a result of poorly placed or shaped dental restorations. To resolve this, we can make minor adjustments to these restorations so that they keep your bite more even. Alternatively, we can make adjustments to your natural teeth themselves, providing effective long-term relief. From there, we'll provide additional tips in managing your jaw discomfort at home and how you can avoid episodes of discomfort.
Occlusal Splints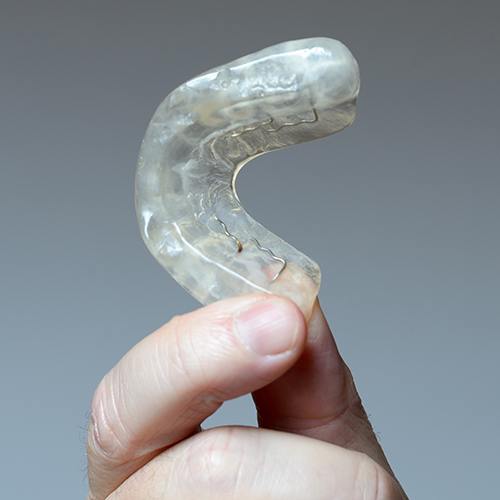 Another way to relieve stress on the jaw joints is through a customized oral appliance known as an occlusal splint. This device is worn while you sleep and effectively shifts the position of your tooth while also protecting it from grinding or clenching, two habits that can be precursors to TMD. With additional support for the joints and muscles that make up your jaw, you should start to feel relief relatively soon after treatment begins.
BOTOX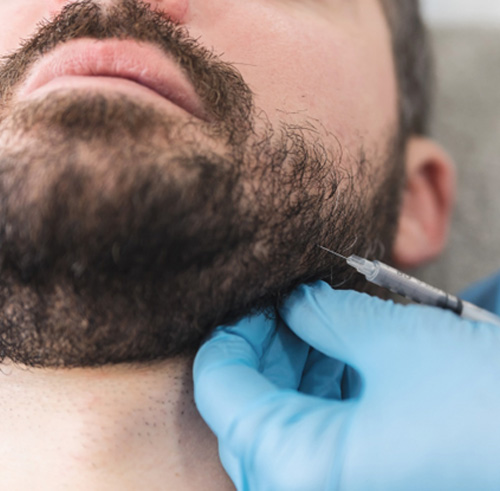 While BOTOX is most commonly known for erasing facial wrinkles, it was originally used to treat muscular conditions. In fact, this FDA-approved treatment has been used for years to safely and effectively relax facial muscles, specifically in relation to TMJ disorder. We offer BOTOX as a TMJ therapy treatment to help ease the tension in the jaw muscles. Not only does this help provide fast and long-lasting pain relief, but it also helps protect against bruxism and dental damage.