All-on-4 – Minot, MD
Permanently Replace All Your Teeth at Once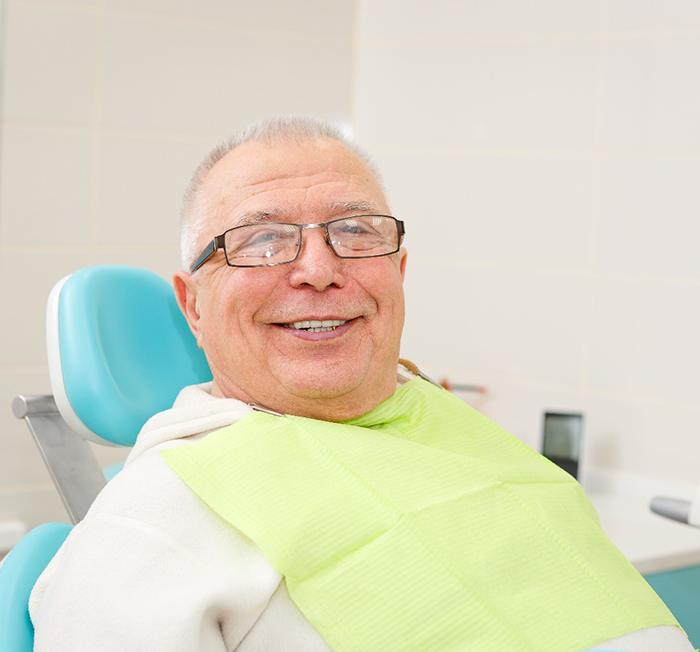 Some patients think that they'll need to get a separate implant post for every tooth that they've lost, but that's not the case. Modern techniques make it possible to support dentures with just four dental implants to completely replace an entire arch of missing teeth. Thanks to the All-on-4 procedure, you can enjoy a full smile with the fewest number of implant posts. To learn more about this treatment and whether it's the right choice for you, reach out to Souris Valley Dental Group today to schedule a consultation.
Why Choose Souris Valley Dental Group for All-on-4?
Entire Implant Procedure Completed Under One Roof
Advanced CT/Cone Beam Scanner for Planning Treatment
Putty-Free, Highly Accurate Digital Impressions
How Do All-On-4 Implants Work?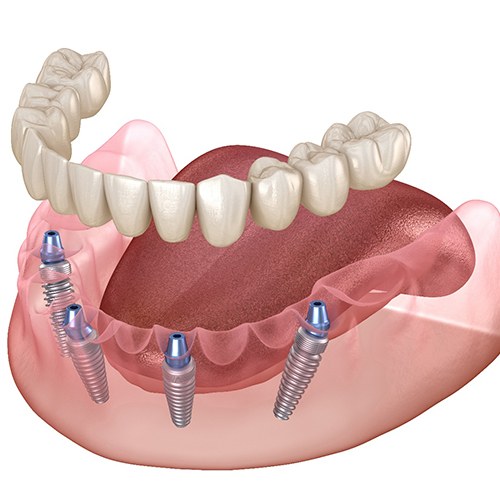 The All-on-4 procedure is specifically performed when you've lost an entire row of teeth. Four dental implants are inserted into the jaw at strategic locations. The goal is to place the posts in a way that lets them join with the thickest areas of your jawbone. This way, not only are fewer implants required to support your new teeth, but you're less likely to need bone grafting beforehand. In many cases, we can attach a temporary denture on the same day as your implant surgery.
Am I a Candidate for All-On-4 Implants?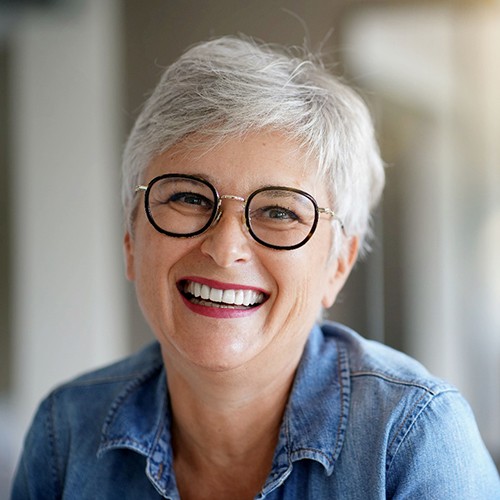 As with any dental implant procedure, the best candidates for All-on-4 have healthy mouths free of gum disease and can commit to maintaining excellent oral hygiene after their treatment. If you have suffered bone loss in your jaw, All-on-4 can be a particularly good option if you want to avoid bone grafting. Of course, the only way to know for sure that All-on-4 is the right choice for you is to schedule a consultation with your dentist.
Benefits of All-On-4 Implants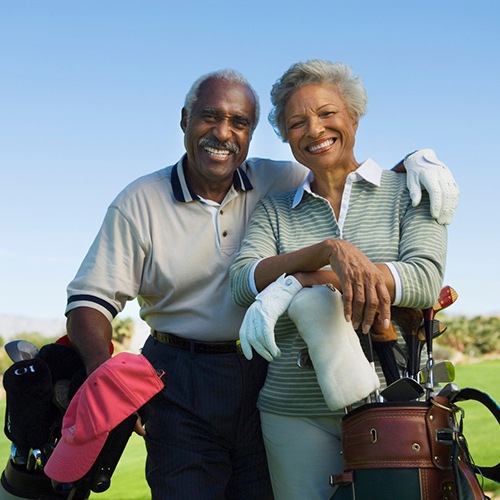 If you choose the All-on-4 procedure to replace all of your teeth, you'll be able to enjoy these distinct advantages:
You'll have a prosthetic that stays in your mouth at all times and doesn't slip at inconvenient moments
The implant posts will help preserve your jawbone so that it doesn't deteriorate over time.
You'll have enough bite force and chewing power to eat all of your favorite foods without restriction.
Your new teeth will look and feel completely natural, so you can feel confident about smiling in front of others.
All-On-4 VS. Traditional Implants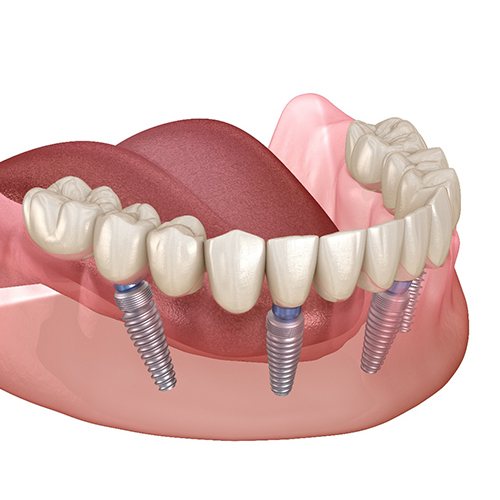 It's important to recognize that the All-on-4 procedure is different from traditional dental implant treatments. For one thing, it lets us replace more teeth with fewer implants; with traditional implants, up to 8 posts might be necessary to support a full denture. There's also the fact that All-on-4 can often be performed even when a patient has low bone density in their jaw. Meanwhile, traditional dental implants might require bone grafting, which can add months to the treatment plan.
Finally, there's the matter of how long you'll have to wait for new teeth after you get your implants. With a traditional implant procedure, your implants usually won't be ready to support a prosthetic right away. But with All-on-4, you can often get a customized denture on the same day as your implant surgery.