BOTOX® for TMJ Therapy – Minot, ND
Fast and Long-Lasting Relief for TMJ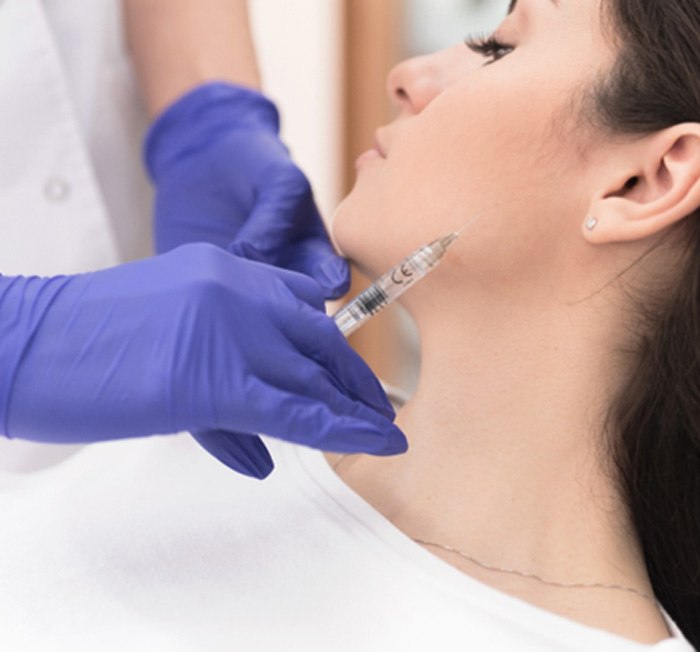 Many patients come to see us with complaints of jaw stiffness and facial pain. Oftentimes, these symptoms are the result of bruxism or temporomandibular joint (TMJ) disorders, which are related conditions. At Souris Valley Dental Group, we understand just how debilitating TMJ pain can be, which is why we're proud to offer numerous forms of TMJ therapy, including equilibration/ occlusal adjustments, occlusal splints, and BOTOX injections. You may be surprised to hear BOTOX listed as a TMJ therapy, since it's most commonly used to treat wrinkles. However, BOTOX has been proven to offer fast and long-lasting relief for TMJ pain and stiffness. Read on to learn more and give us a call today to schedule your next appointment.
Why Choose Souris valley Dental Group For BOTOX TMJ Therapy?
#1 Relieve TMJ Pain & Erase Wrinkles Simultaneously
#2 Team of Experienced Dentists Focused On Your Comfort
#3 Conveniently Open Until 9pm On Mondays
What Is BOTOX?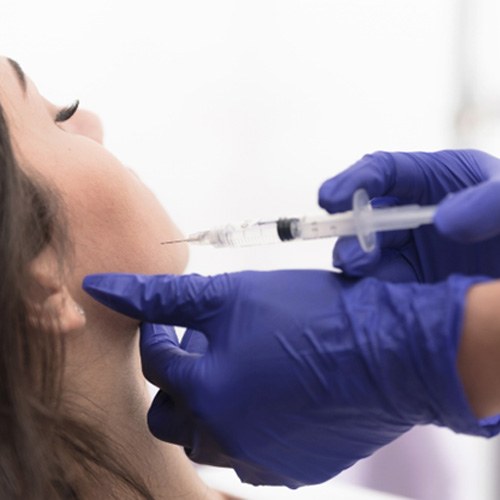 BOTOX uses a special type of diluted toxin to freeze muscles. This treatment is administered via a series of small, virtually painless injections around a specific muscle. BOTOX then restricts the movement of the muscles, stopping hyperactivity and forcing the area to relax. While this treatment is often used to address areas that cause wrinkles, such as the corners of the mouth or eyes, BOTOX for TMJ therapy is concerned more with the muscles around the jaw joints.
Freeing these muscles will work to prevent over-exertion of the jaw joints as well as the tension that causes teeth grinding. Receiving the injections is easy and comfortable, and patients report a substantial improvement in their TMJ discomfort in just a few days! In most cases, a patient can enjoy relief from TMJ symptoms for three to five months before needing retreatment. BOTOX for TMJ Therapy is a non-surgical option that can be performed right here in our office in the span of a normal appointment.
Who Is a Good Candidate for BOTOX?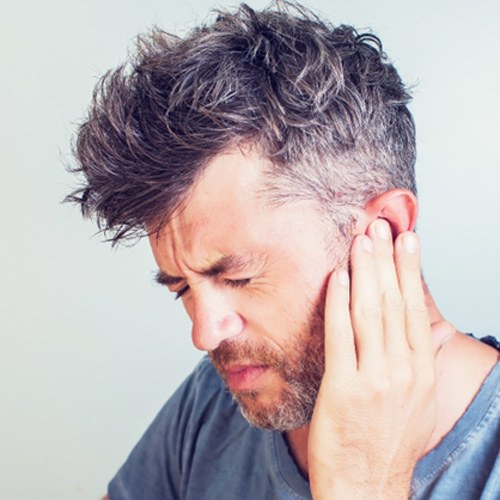 BOTOX is an excellent treatment choice for people who experience jaw tension, facial pain, bruxism, and other common TMD symptoms caused by muscle spasms. Practically anyone suffering from TMJ disorder can be considered a good candidate as long as they have no skin or muscle conditions that could cause complications. BOTOX for TMJ therapy is a great option for patients who have tried to treat their TMJ disorder with mouthguards and other measures without much improvement.
BOTOX for TMJ therapy can be use to help alleviate and address:
Jaw pain or stiffness
Headaches, each aches, and/or toothaches
Clicking or popping noises in the jaw while chewing
Masseter muscle enlargement (Square jaw appearance)
The Benefits of BOTOX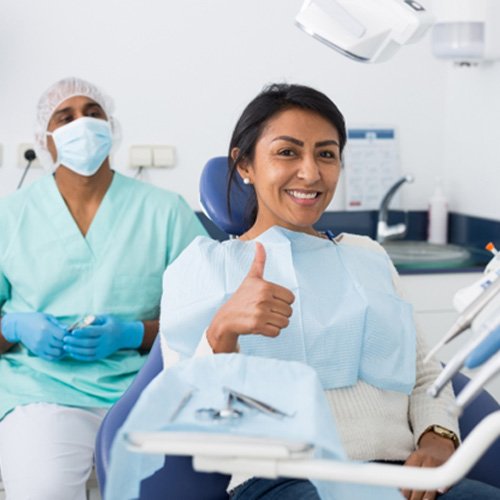 Botox injections often provide substantial pain relief while reducing the ability of facial muscles to engage in problematic, excessive movement and hyperactivity. BOTOX allows muscles to perform daily activities such as talking, chewing, and swallowing but inhibits the pain that would typically accompany these actions. In addition, the treatment can help safeguard dental health, since TMD issues often result in worn teeth and damaged gums that may require costly treatment.
Most patients experience noticeable improvements for their TMJ symptoms within three to five days after their first BOTOX treatment. However, relief can sometimes take up to a week. Results will typically last 3-4 months, at which point we encourage you to come back for another BOTOX treatment.
When treating spasming jaw muscles for TMJ relief, patients will also experience wrinkle reduction as a cosmetic side effect. Besides relief from jaw pain, tension, and headaches, patients see a dramatic change in appearance after 2-3 sessions. The square, heavy appearance of their lower face softens into a narrower and esthetically pleasing one. Botox can also be used to address gummy smiles!
Why See a Dentist for BOTOX?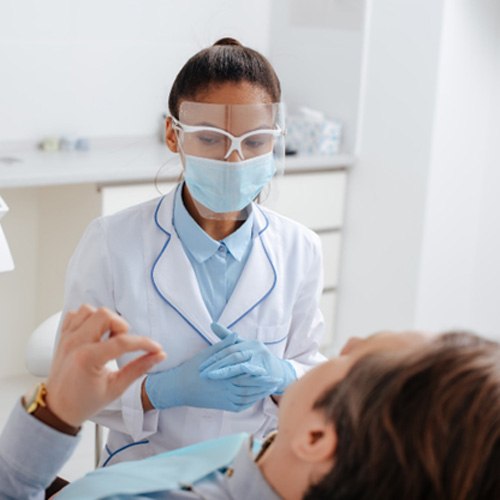 As perfectionists of symmetry, facial proportions, and natural beauty, our dentists have extensive experience in smile makeovers. After all, the face is the face is the frame of the smile! Our team has extensive training and education of oral and oral-facial areas, a comprehensive knowledge of facial muscles and dynamics, and are highly experienced with injections and anesthetics for comfortable treatments. Now that this quick and highly effective treatment is available right here in our office, it's never been easier to get the TMJ relief you deserve!