December 9, 2021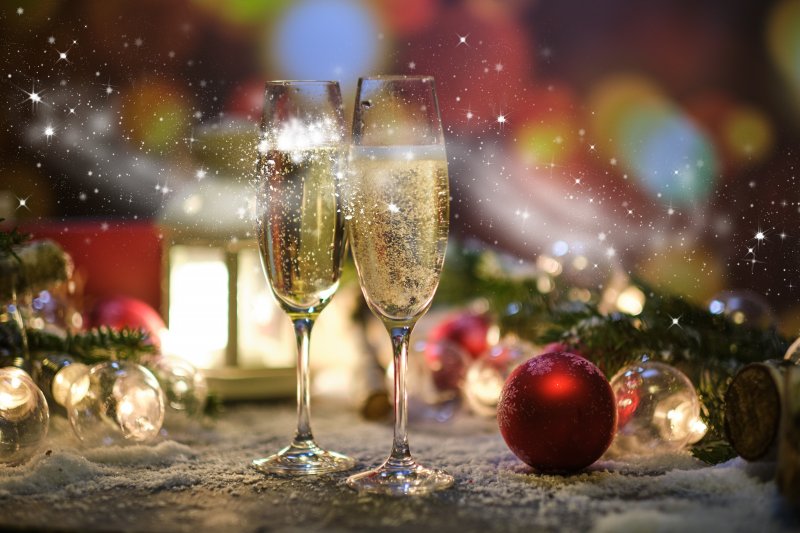 2021 is coming to an end. No matter what you accomplished in the last 12 months, you can't help but to look forward with optimism. By incorporating new steps into your life, you can work to become a better version of yourself in the new year. If you aren't already committed to an extra day at the gym or reading more books, or you have room for some more resolutions, you're in luck! Here are some New Year's resolution ideas to promote a healthy smile.
See Your Dentist
This may seem like a given, but many people aren't in the habit of seeing their dentist regularly as they get older. In fact, about a third of people in the United States don't see their dentist on a yearly basis. Even if your teeth are feeling and looking good, it's still important that you attend your regular checkups every six months. Don't forget to schedule your next visit before leaving the dental office.
Floss Every Day
Even if you're diligent about brushing twice a day, this still isn't enough. Dental floss helps to remove food particles and plaque from between the teeth and beneath the gumline to prevent tooth decay and gum disease. Try placing a container of floss near your toothbrush and toothpaste so you don't forget about this step.
Limit Your Sugar Intake
The amount of sugar that you consume has a direct link to the number of cavities that you end up with. By swapping out your sweets for sugar-free gum or switching from soda to sparkling water, you can work towards having a stronger, healthier smile.
Stop Smoking
The Centers for Disease Control and Prevention (CDC) reports that smoking doubles your risk for gum disease. It is also the cause of numerous other health issues throughout the body. The best thing to do is drop the cigarettes entirely and find a healthier way to fill the craving. Ask your friends, family, and doctor about the best ways that you can give them up for good.
Stick to Tooth-Friendly Snacks
It may be tempting to reach for a bag of chips or crackers when you feel your stomach start to rumble, but your teeth will pay the price over time. If you are feeling hungry, try having a delicious snack that's beneficial for your smile, like salted nuts, cheese, yogurt, baby carrots, or apple slices.
Put some extra effort into your smile in 2022. By using the tips listed above, you can work towards achieving excellent oral health.
About the Practice
At Souris Valley Dental Group, we have a team of five skilled dentists with a variety of clinical skills. With their combined expertise, patients can get pretty much anything they need under one roof in Minot, ND. To learn more ways to keep your smile healthy in the new year or to schedule an appointment, visit our website or give us a call at (701) 852-5595.
Comments Off

on 5 New Year's Resolutions for a Healthy Smile
No Comments
No comments yet.
RSS feed for comments on this post.
Sorry, the comment form is closed at this time.