December 8, 2020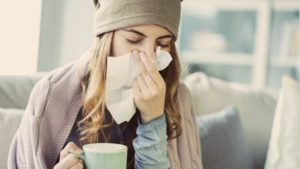 If you've begun to transform your smile with Invisalign in Minot, you're likely used to making sure your trays are clean. But during cold and flu season, it is important to take extra special care of your aligners. Keep reading to learn a few key ways to protect your health when straightening your teeth during this time of year.
Keep Your Space Clean
Germs are everywhere, so even if you are the only person who touches these items, you are still at risk. If you spend a lot of time at a desk, using a cell phone, working on a computer or using equipment, it's important to make sure you clean and disinfect them. Microbiologists at the University of Arizona found that cell phones typically contain 10x more bacteria than those found on a toilet seat, and desks can have up to 400x more!
Wash Your Hands
Keeping your hands clean is one of the most important things you can do to protect your health. This is especially true when you have Invisalign. Throughout the day, you touch multiple surfaces; you also use those same hands to remove and insert your aligner trays. Washing your hands isn't always possible, so it's smart to keep hand sanitizer nearby. Another good idea would be to purchase an aligner removal tool to store in your tray case. This will help minimize the need to put your fingers in your mouth throughout the day.
Keep Your Aligners Protected
You will probably eat or drink something during the day, so it's very important to be aware of where you store your aligners. Placing them on a napkin while you have a quick snack is plenty of time for them to gather viral bacteria from passersby. Storing your Invisalign trays in their case is the best way to protect them from germs and keep them from getting accidentally thrown away.
What to Do If You Catch a Cold
If you happen to catch a cold or stomach virus while using clear aligners, here are a few key points you should keep in mind:


Stay hydrated by drinking lots of water, not sugary sports drinks
Don't ignore your dental care routine
Keep your aligners clean and free of buildup
Use sugar-free cough drops
Use specialty cleaners or a soft-bristled toothbrush and baking soda to clean your aligners and remove any odors
While it may be annoying, catching a cold is not the end of the world. If you fall ill in the middle of an Invisalign treatment and have questions or need help with replacing an aligner tray, your dentist in Minot is happy to help.
About the Practice
Souris Valley Dental Group boasts an expert team of dentists that is happy to provide each patient with personalized dental treatments. Each doctor has many years of training and education and offers high-quality care in multiple aspects of dentistry. Their services range from general cleanings and exams to Invisalign treatments and more. If you have Invisalign or want to know more, contact the office at (701) 852-5595 or visit the website to schedule a visit.
Comments Off

on Staying Healthy During Cold and Flu Season When You Have Invisalign
No Comments
No comments yet.
RSS feed for comments on this post.
Sorry, the comment form is closed at this time.